Vein magazine is every young girl's favorite for fashion trends, travel, culture and much more. Vein has collaborated with Ruben Galarreta for their editorial shoot and it is stunning!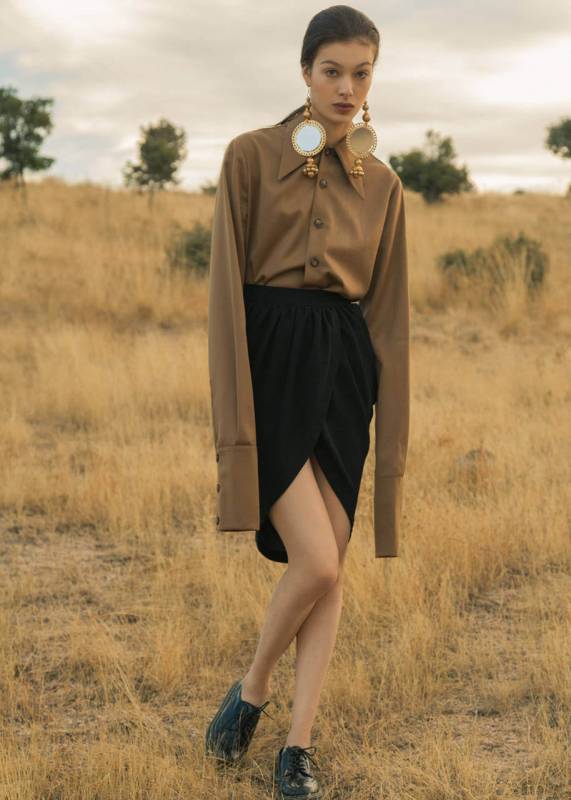 It is not a secret that Ruben Galarreta designs are much sought after in Spain and his latest collaboration with the Spanish Vein magazine which is shot by photographer Yulia Sholochova and styled by the most talented Adrián Martínez is right up there with any other high end luxury editorial.
Vein magazine was launched on the 1st of September 2014, this magazine is 2 years old and is basically a fashion magazine for women celebrating youth, independence and freedom. It is directed at a younger crowd and provides the latest updates whether it be fashion, art, culture, travel, music and sports. They even have a separate section for Kids that gives you the latest about kids fashion, books, food and more.
If you're a young girl looking for something new and different to read, this is the magazine for you, just like Galarreta's designs which are very unique and youthful. The editorial is shot outdoors in a natural setting with a backdrop of the mountains and a lake. Galarreta's pieces and accessories have been styles in the three looks starting with the infamous elephant earrings that are paired with a super casual baseball jersey and his signature button side red trousers. For the next look a solid shirt with Ruben Galarreta statement earrings and the Galarreta solid black tulip skirt. The last look is quite androgynous and features the essential black trouser by Ruben.
This brilliant editorial by Vein shows the diversity in the collection by Ruben as there is something for the extravagant and edgy and something even for someone with simple taste. Everyone has their choice.