LACE BOMBER FASHION TIPS
If you are of those that dare to take risks with what they wear, we challenge you create this hot Galarreta outfit by combining the Dark Roses Lace Bomber with some of our signature items such as the Leg Chain Harness and the Chain Chest Harness. We can assure you that with this look you […]
This week's fashion tips feature Ruben Galarreta's new Lace Bomber Jacket for men. This item belongs to the "Dark Roses" collection, designed and conceived to combine the elegance of black lace with the modern and trendy style of the brand. From the brand we aim at providing our readers with different items and garments easy to find  in everyone's wardrobe or available to shop online on our website.
The "Dark Roses" Lace bomber jacket can be worn and combined for different purposes and occasions.  From the brand we consider that a very interesting option for your  everyday wear could be to combine it with a pair of bleached jeans, so trendy nowadays. On top of that a good choice would be the Galarreta Boy Tank Top, that will enable you create an urban and casual look.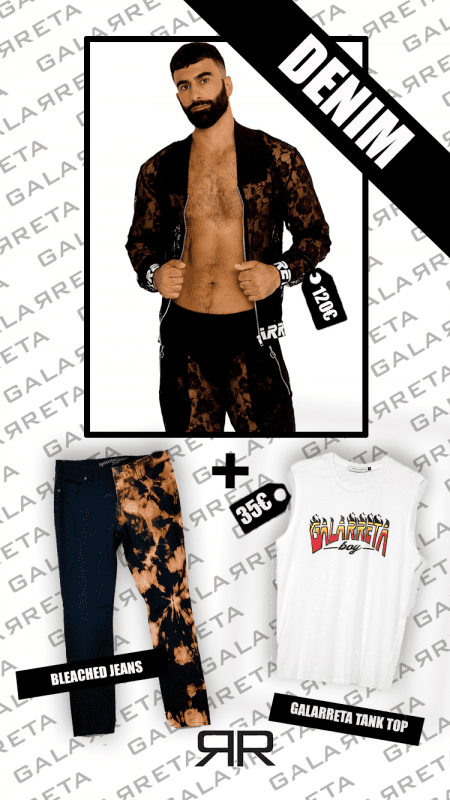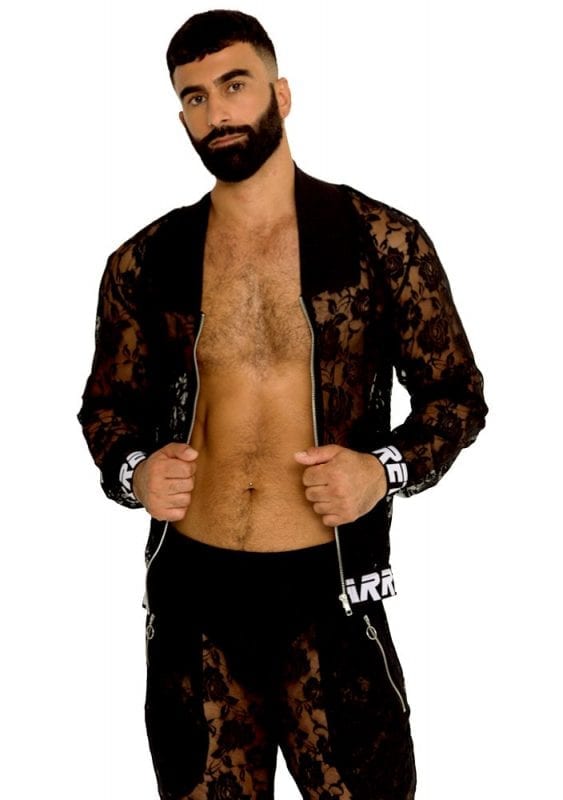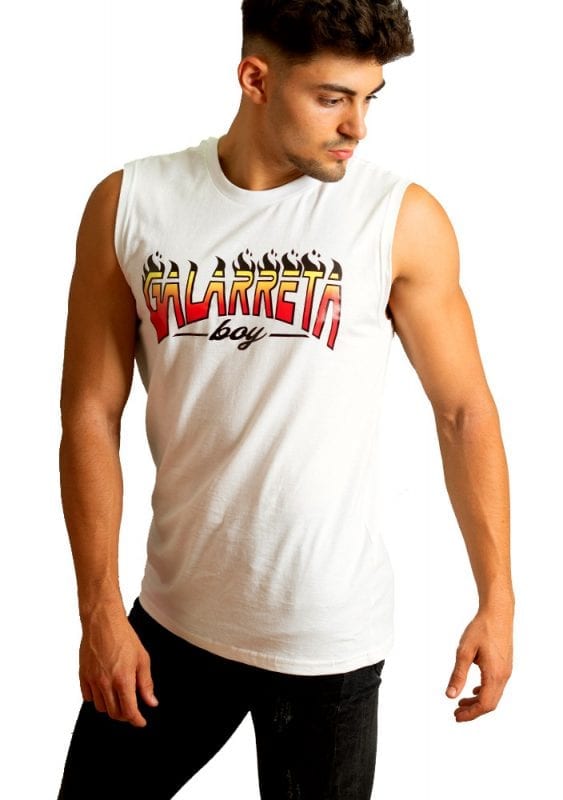 If you are of those that dare to take risks with what they wear, we challenge you create this hot Galarreta outfit by combining the Dark Roses Lace Bomber with some of our signature items such as the Leg Chain Harness and the Chain Chest Harness. We can assure you that with this look you will be everyone's naked fantasy.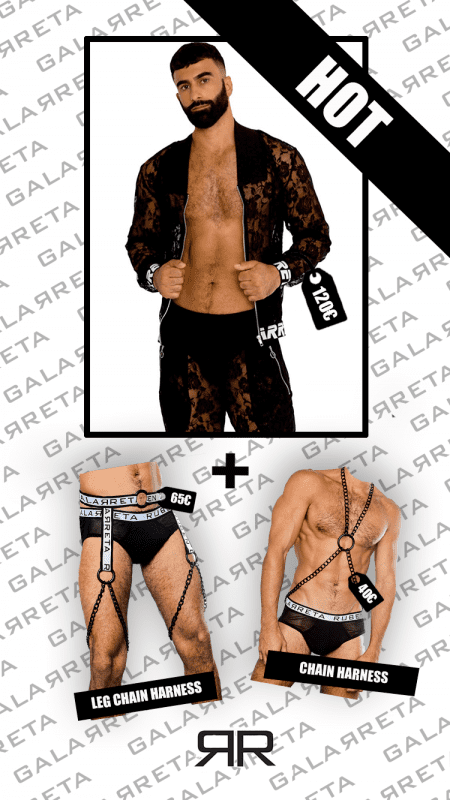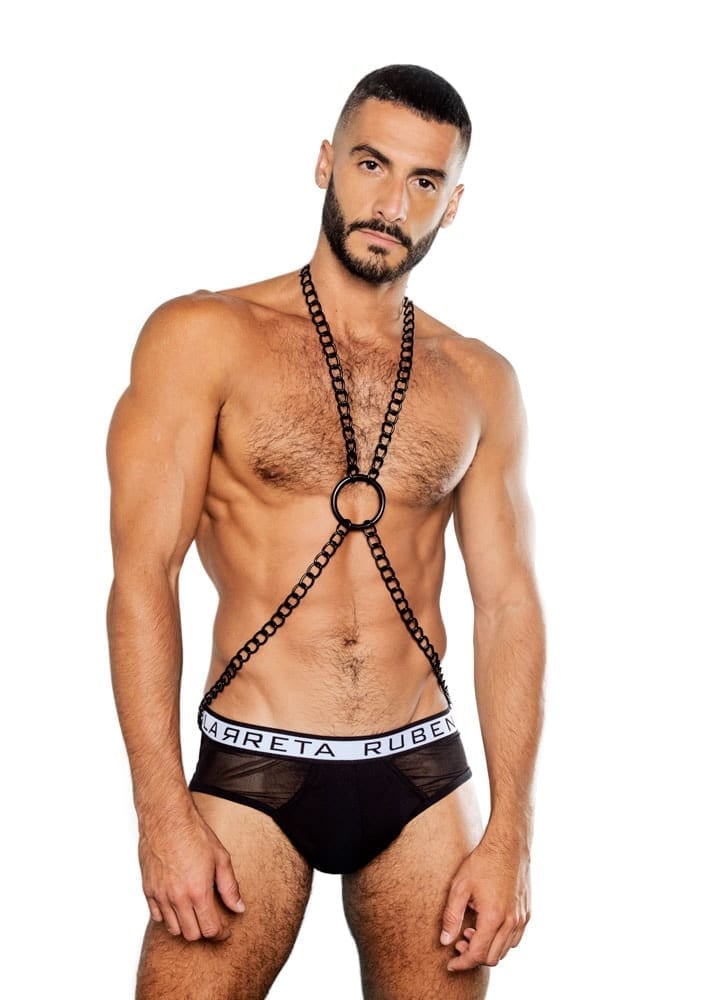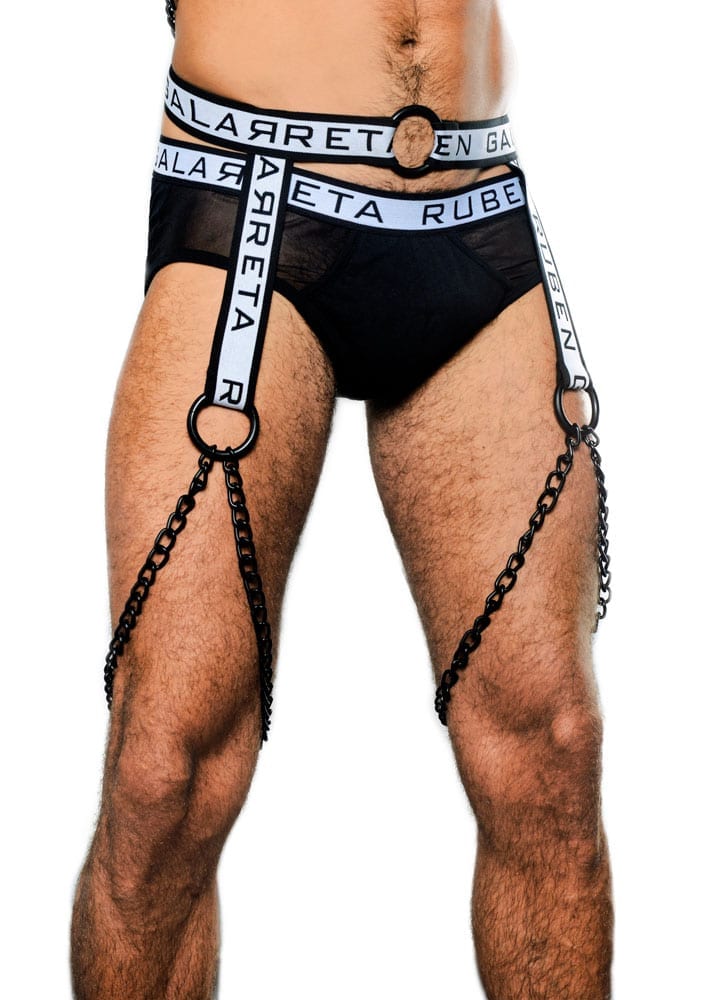 Finally, for a more conservative and classic smart look we suggest combining our Lace Bomber Jacket with a swan neck sweater and pleated tailored trousers. This will enable you to create the perfect elegant look for those upcoming special occasions, and still add a distinctive  touch to your outfit.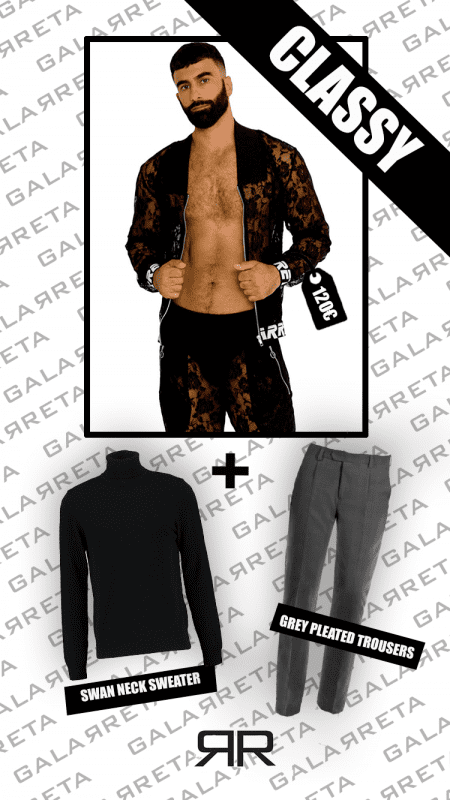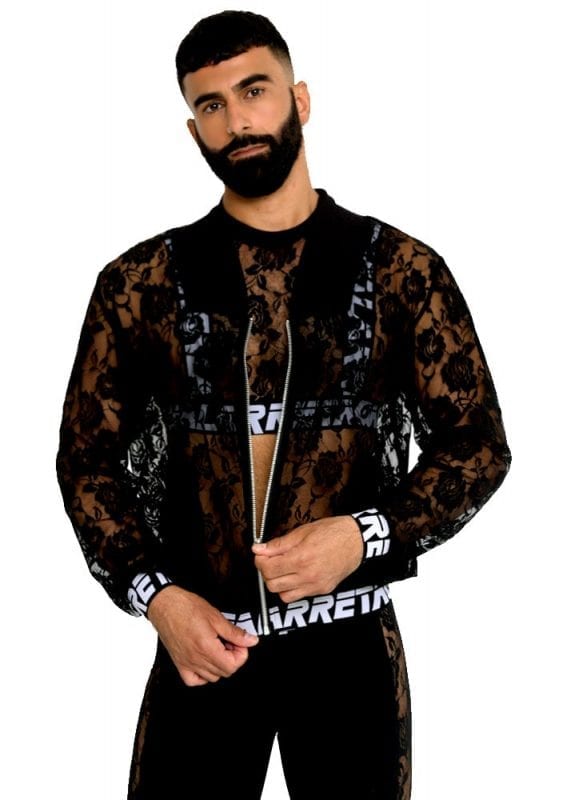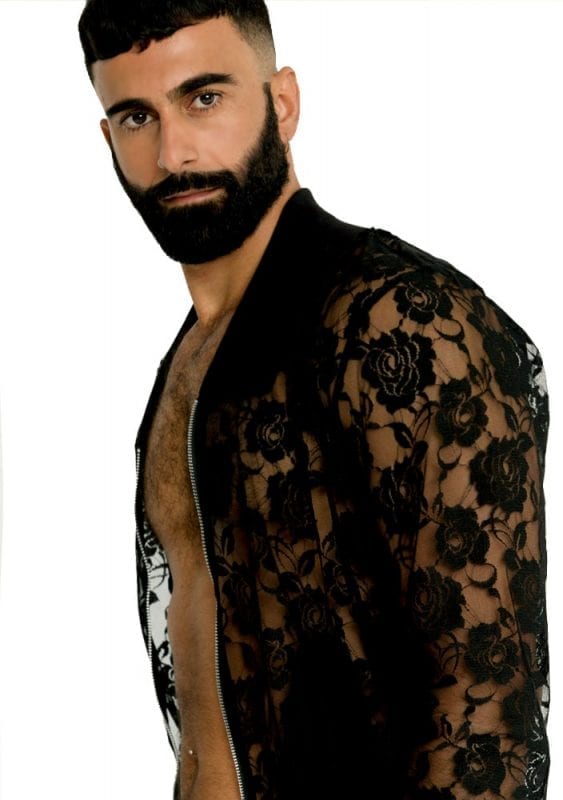 subscribe to our newsletter

subscribe now