GALARRETA JEWELLERY
Don´t be afraid to embrace the message by wearing these necklaces. Channel your inner SLUT // PUTA or be the FAGGOT // MARICON you always wanted to be and steal the show everywhere you go.  Make a statement with the BDSM necklace or wear the iconic GALARRETA brand available in two versions, the edgy one […]
GALARRETA JEWELLERY
THE NEW FASHION JEWELLERY COLLECTION
Hi guys! Our new jewellery collection is available now online and in store, please delight yourselves with these wonderful pieces handmade in Spain. This line consists in eight necklaces, each one with a different word  that represents some words often seen as offensive but with these pieces,  you can take the power back with style and edge.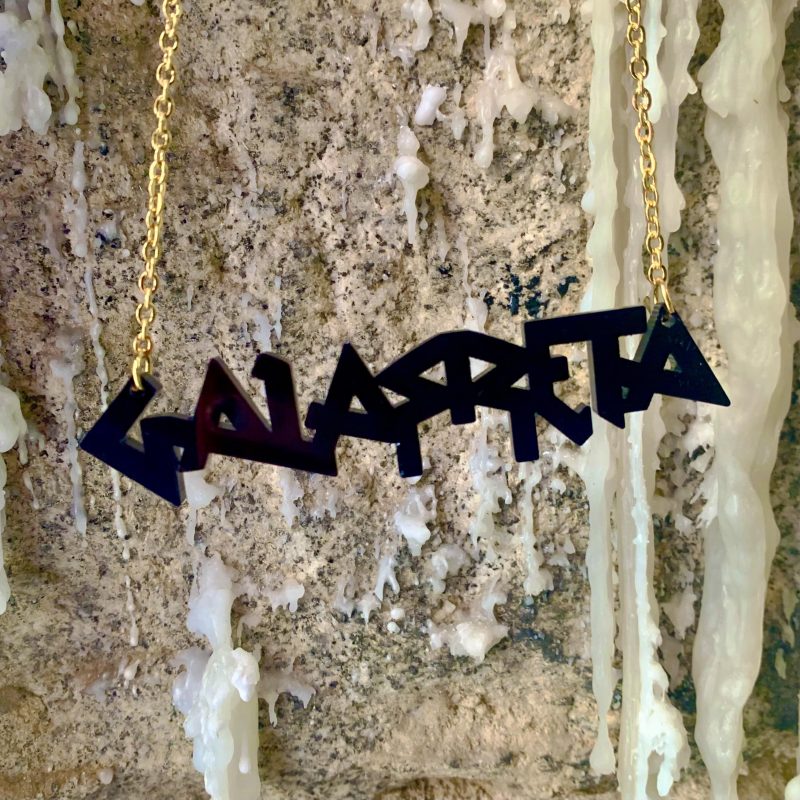 Don´t be afraid to embrace the message by wearing these necklaces. Channel your inner SLUT // PUTA or be the FAGGOT // MARICON you always wanted to be and steal the show everywhere you go.  Make a statement with the BDSM necklace or wear the iconic GALARRETA brand available in two versions, the edgy one and the other one with a retro feel or simply bless yourself with the Galarreta cross. All of them come in an elegant black box. Easily combinable with a lot of styles, always adding a different touch to your daily outfits or completing the perfect look for a fun night out.
For us it´s important to reach every age and all kinds of people so we have faith in the universality of this collection. Wouldn´t it be fun to see all your closest ones with one of these words on their necks? Don´t waste your time and get them as the perfect gift, fresh, stylish and with a message!
subscribe to our newsletter

subscribe now