With summer ending, we can know for a fact that crop tops are the comeback trend that conquered this season. You should know by now that this trend is not only for women and is not only for summer.
Big fashion brands have been selling crop tops for men this year and they are definitely our favorite fashion garment now. The trend of crops tops for men this year has been a reminder of the 80s fashion style, when seeing a man in sleeveless crop tops and shorts was a common look.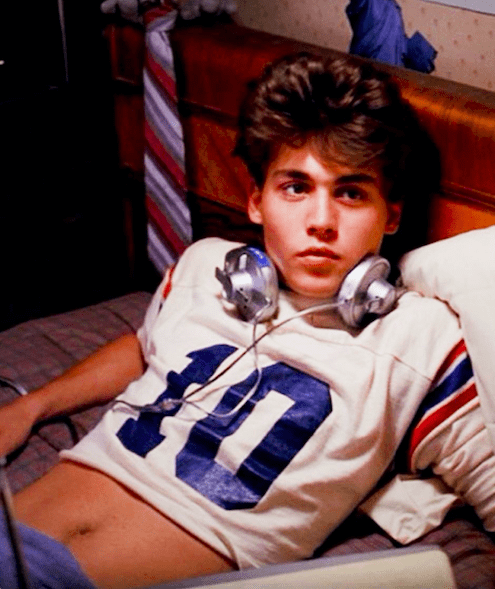 (Johnny Depp on Nightmare on Elm Street (1984)
Crop tops for men are the perfect statement clothing for breaking down fashion rules that say how people should dress. And that's why Ruben Galarreta is very proud of his newest collection.
Meet HIGH TECH, the new collection by Ruben Galarreta Menswear. This is a collection designed to glorify male shape and to be worn by the boldest men that likes to be on top of everything.
With vertical lines that lengthen the body and enhance male attributes, this collection assures to be the new trending setter among men that feels confident with their bodies and wants a hot look ready to catch the eye of everyone who crosses their path.
By blending stretching materials in every design, our High Tech Collection consist in crop tops for men with a plastic clutch as a front detail that provides extra subjection and comfort to the male chest. Black, white, nude and brandy are the colors of this exquisite collection.
The best way to rock this style? Well, we are sure you will love to match our crop tops for men with our leggings with cut outs. This total Galarreta look is perfect for feeling comfortable and hot at the same time.
Using crop tops under a t-shirt or a tank top works out too if you are going for a more discreet look. At the end, it doesn´t matter how you use it as long as you feel comfortable and confident about yourself.