Mimi Doblas, who is Spain's beloved ex-contestant of the ninth series of Operación Trifuno or more widely known as OT 2017, has performed in a number of stage shows since she was expelled from the reality television competition and has demonstrated a tremendous all-around improvement in her singing and confidence. Another noteworthy trait Mimi exhibits are the fierceness in her apparel. She has always been a fashion inspiration, instilling the confidence of exploring bold and unique designs in her fans..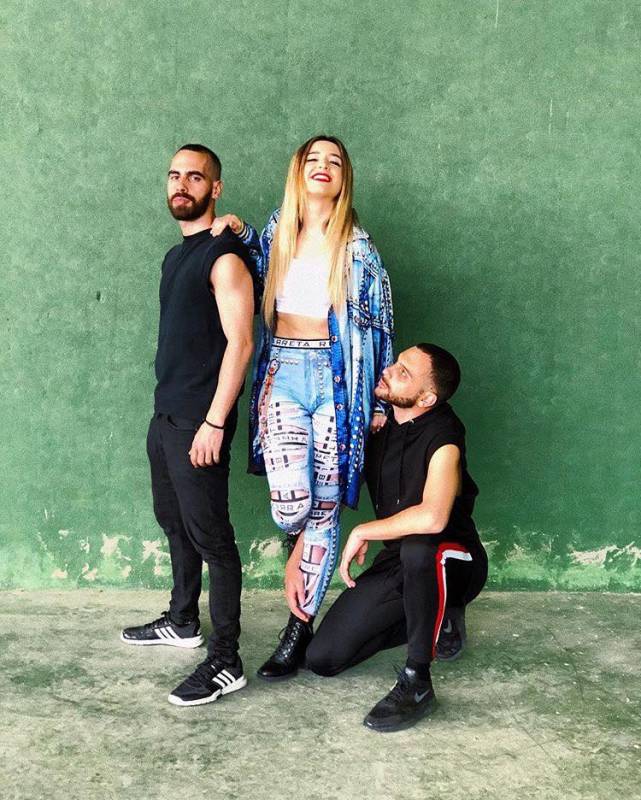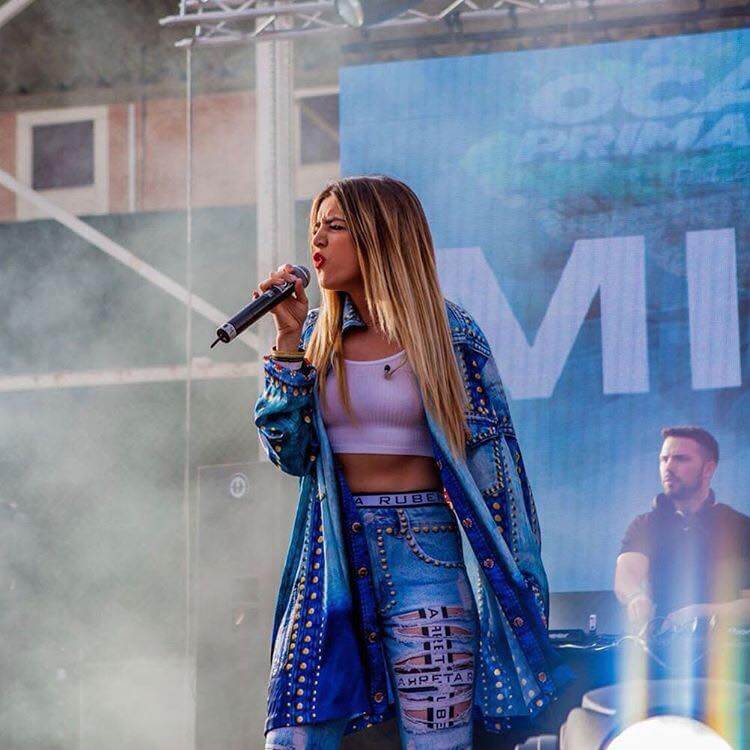 Mimi has been spotted dressed in Ruben Galarreta's designs from head to toe on more than one occasions. She swears by his designs to make her look absolutely stunning and also comfortable in her own skin at the same time. She was invited to perform in Ocaña Primavera fest this year, and she made her debut wearing a denim illusion jacket and a jogger, both designed by Galarreta. The loosely fit metal studded jacket is a visual delicacy and when complemented by denim joggers, created a marvelous monochrome look and winning her a lot of admiration.
It is a well-known fact that denim on denim, can be disastrous if not done the right way, but Ruben Galarreta's denim designs with a catchy print and intelligently placed metal embellishments make sure the denim looks astounding. The color of the fabric is deeper in certain places, making the jacket more impactful and refined. The denim illusion jogger in itself is a smart design that looks irresistible and trendy. It has slits showing seams and metal studs
It has been named as the denim illusion line accounting to the fact that these designs are made of poly jersey fabric, making them enormously more comfortable to sport. The details in each denim garment make it so complete that you do not have to put in any effort from your end to look good. The denim illusion jacket can be worn with light colored tops and faded jeans during the day. For night outs one can opt to wear the jacket with dark colored bralettes and denim shorts. A black bralette and joggers would look give you a sharp look too. We promise you that denim illusion clothes will not let you down.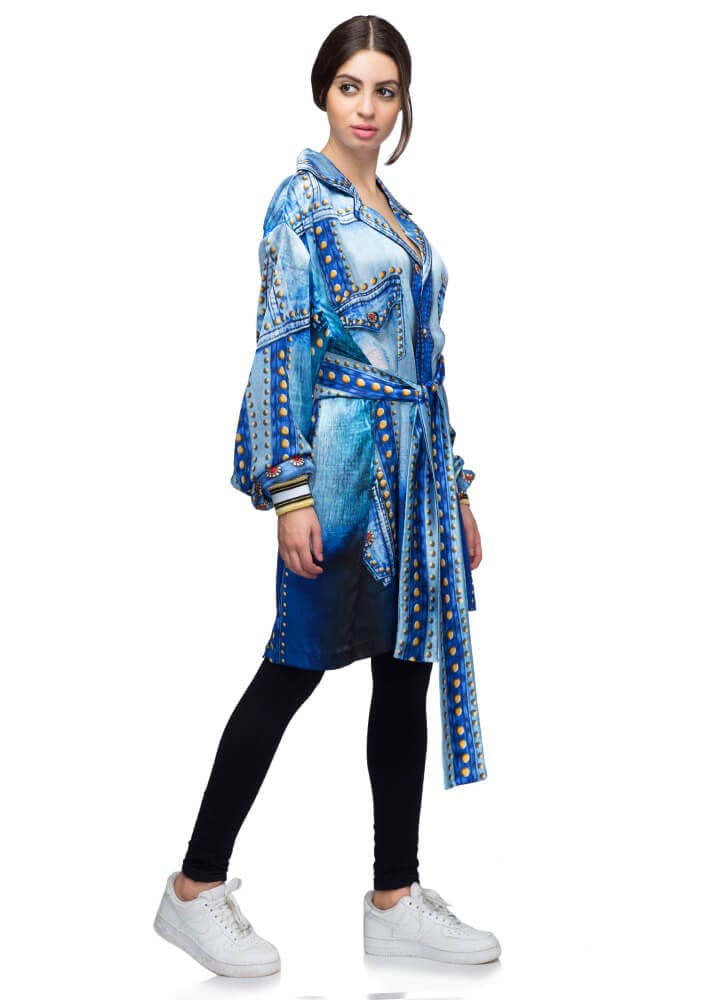 Denim Illusion Top
Now Available online!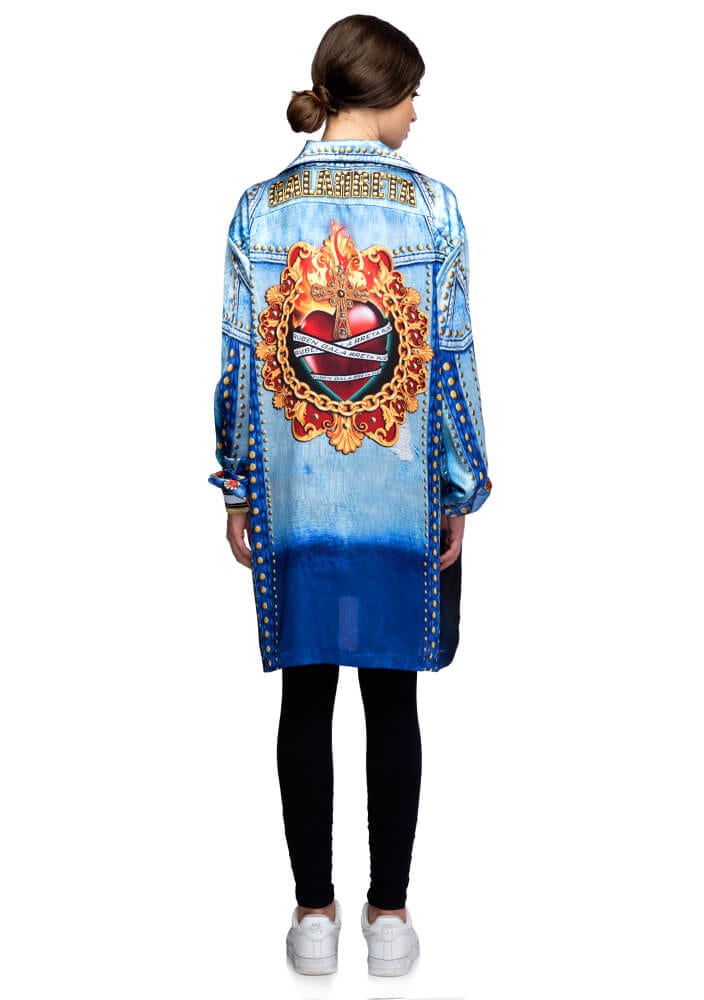 Printed Satin Chiffon
Flames and Caged Heart