The Galarreta boy army is growing. The latest addition to the Army courtesy Ruben himself is the new and improved Ken doll.
Imparting some factual knowledge to you all, here's a small introduction to Ken. He is a toy doll invented by Elliot Handler and introduced by Mattel in 1961 as the fictional boyfriend of toy doll Barbie. Similar to his female counterpart, Ken had a fantastically fashionable line of clothing and accessories.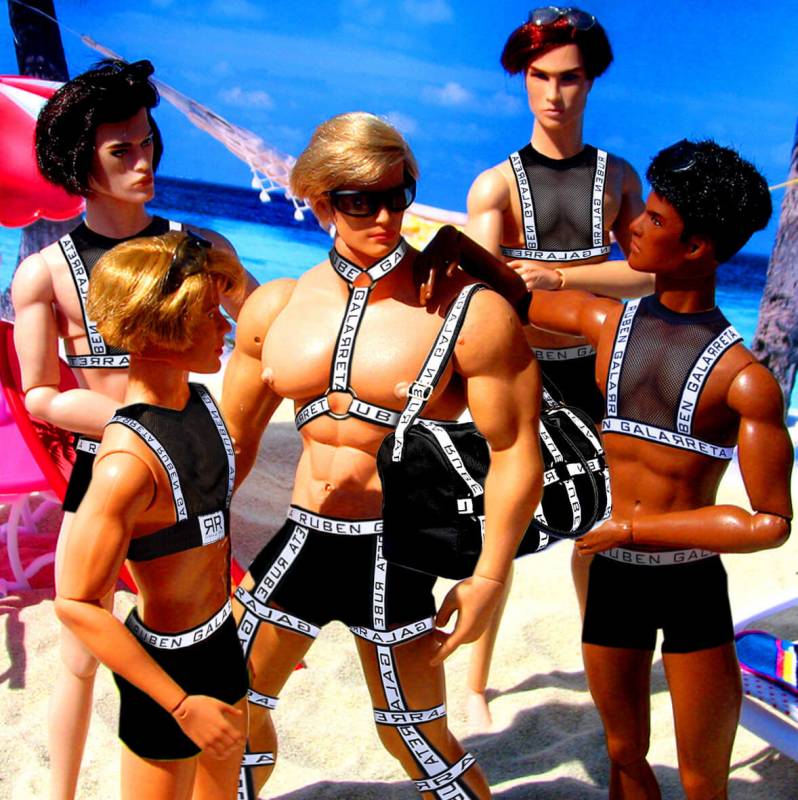 Recently, with the launch of Ken's new avatars, has come a new wave of contemporary ideas for the ideal mate of Barbie. As can be seen online some have even launched a taut muscular version of Ken. He has muscle definition; he's just slightly taller, with slightly thicker limbs, than normal Ken, and he makes everyone's hearts just melt.
And that's just happened! Galarreta was instantly taken by this doll and perfectly imagined it as a part of his army wearing all the gear. This was pretty much the inspiration behind Galarreta's fun Instagram posts that he did last month.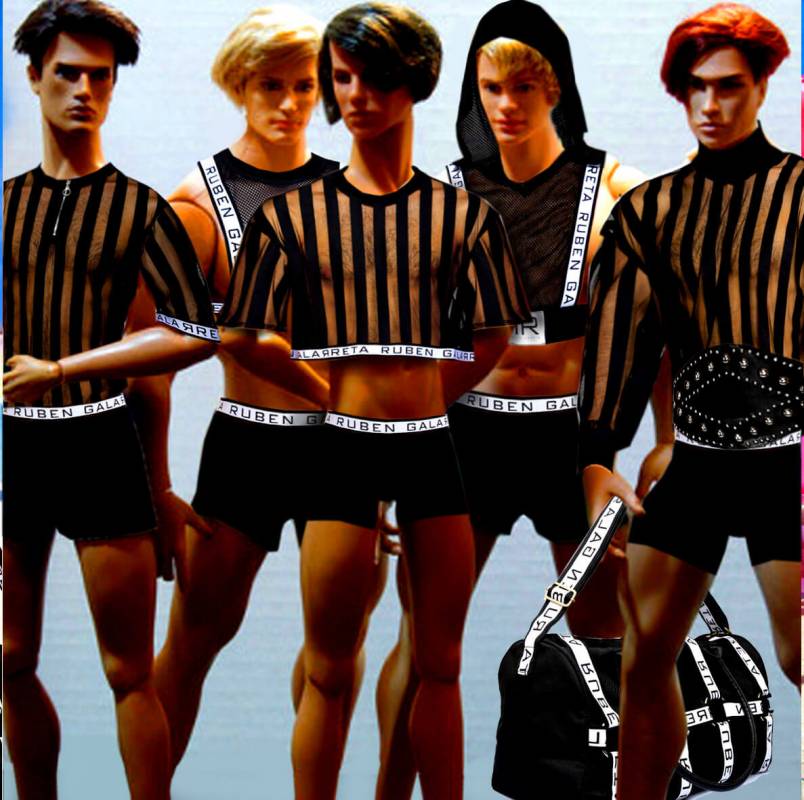 Bringing the well-built & hunky Ken to life at the beach in the designer legging harnesses, chest harnesses, boxers and more. Keeping with the dolls updated fashion style and sense; he even dressed them up in his latest summer collection of black sheer stripes.

If you're reading this we're pretty sure you would have already seen these pictures on Instagram but here's another look at them for those who may have missed it..