Nowadays, In the middle of the scandal where it all comes down to a question of genitality as a way to differentiate notions of feminine and masculine, society and culture seems to be a bit late and slow, but trying to working it out.
The search for freedom as a common denominator between gender is what leads us to think about new ways of designing day-to-day things. This change has to do not only with the cultural change of entire societies, but also from the brands and designers side.
For many, this trend isn't new, and issues that have to do with society, politics, culture and fashion come into play. Buying things with awareness what makes us feel comfortable and free is what this trend is all about.
A month ago, Barbie manufacturer, Mattel, launched a collection of genderless dolls that are free of labels. Trying to create a more inclusive and healthy future for following generations Mattel presents this series of characters of inclusive gender, where children can be women, men, both or simply none.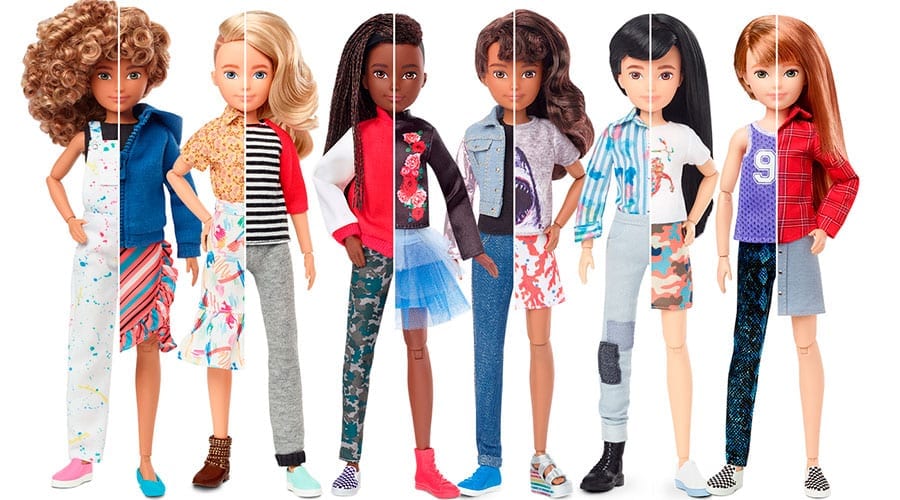 Creatable World Dolls
Mattel
Each of the 6 dolls that make up the collection can be customized, allowing children to create more than 100 different looks. The best part? Each doll has a different skin tone and they have not extremely feminine and unrealistic facial or body features.
"Toys are a reflection of culture and as the world continues to celebrate the positive impact of inclusivity, we felt it was time to create a doll line free of labels," said Kim Culmone, senior vice president and global head of design for Mattel.
The word genderless has been adopted in the fashion world for a while now, evolving into a trend that seeks freedom between men and women to dress in any kind of garments and style they want.
Although it is slow, the conquer of genderless fashion trend to the street style in the big cities has been precise. And that's the main reasons Ruben Galarreta created his new collection: GENDERLESS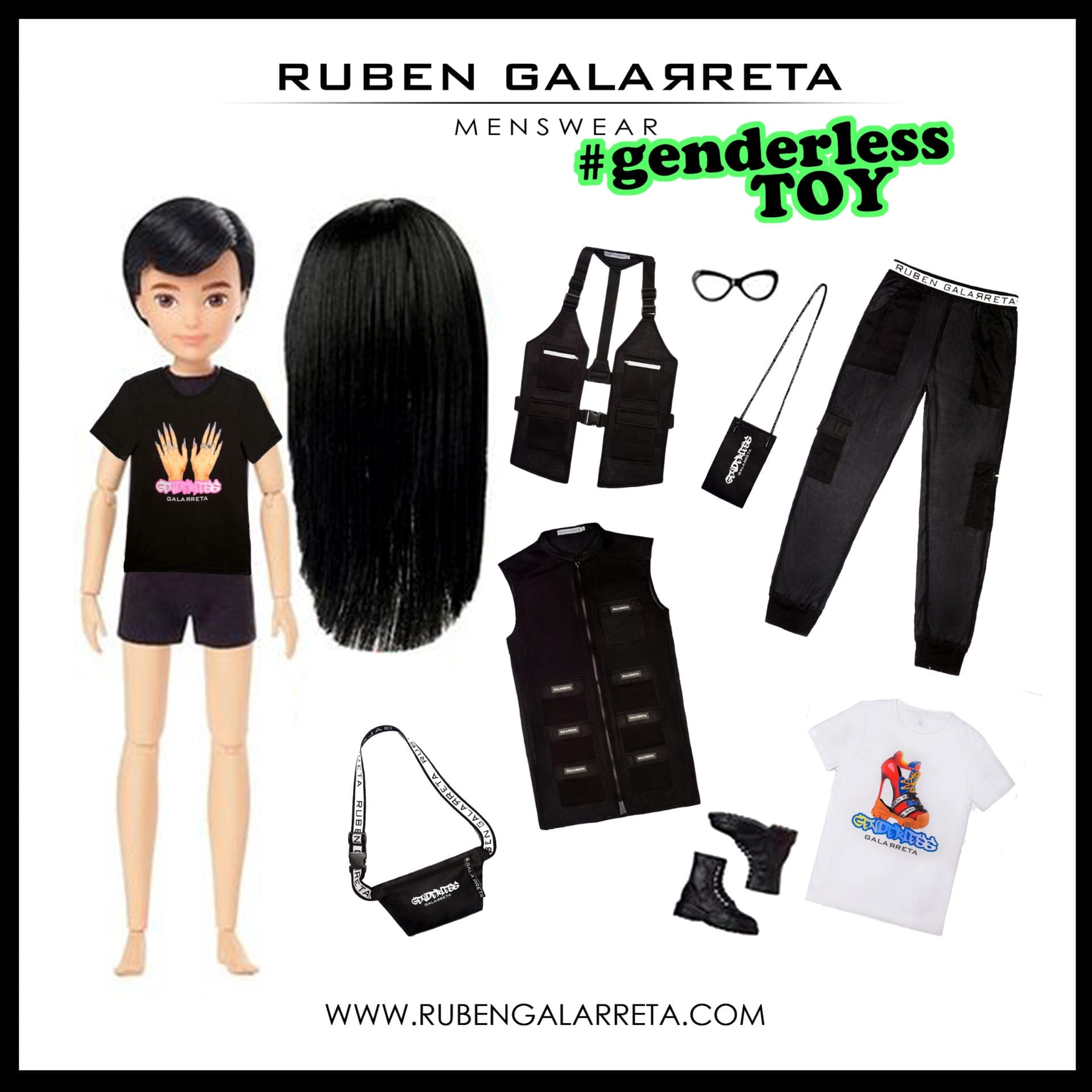 T-shirts, crop tops, oversize garments, sleeve less shirts, joggers and waists bags are the main pieces of this collection. Full of see through fabrics, the design of these garments and accesories is for a public without gender and labels.
"Galarreta is the new black" says Ruben Galarreta about his new GENDERLESS COLLECTION. Because in the end, it all comes down to feelings and sensations that a garment gives us to be able to transmit and express what we ultimately feel.