Taking inspiration from sportswear, the clothes from this collection have a more casual attitude and have their origins on the playing field, and in street and work wear. The infusion of soccer styling's into the Galarreta's sultriness made for a collection theme with tailored pieces for day and few sexy numbers for night too.
The Spanish designer has come up with a sporty lux capsule collection, the starting point for which was a soccer jersey, the kind with subtle intarsia stripes. The unconventional, monochromatic mix of fabric texture and weight feels fresh and current.
The football jersey has been morphed into mesh fabrics, metal zippers, leather details, Ruben's signature elastic band and cotton rib details add a sporty street touch to all the collection pieces. You may think of hoodies, chic sports crop tops, oversize tee's, track pants, harnesses, boxing style shorts and even t-shirts with sheer stripes to wear with your favorites.
Join the Galarreta army! Get the all new wardrobe essentials from the designer for this year. .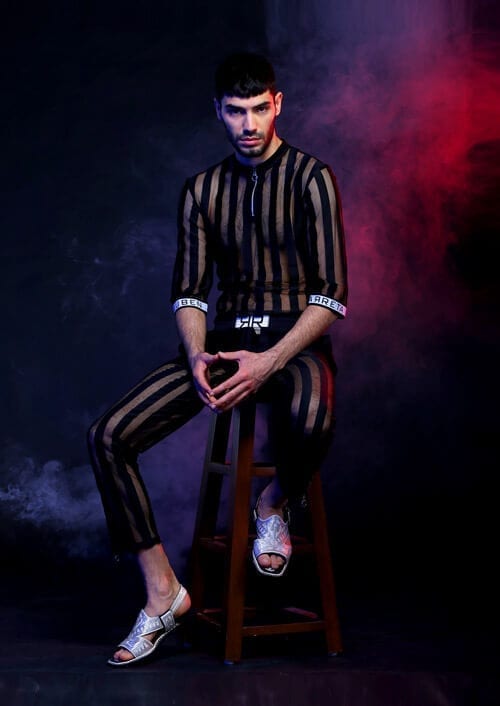 Striped t-shirt & Striped track pants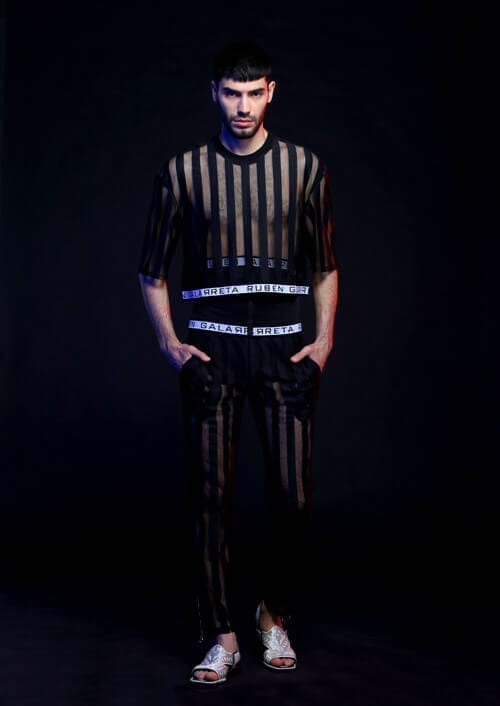 Striped crop top, black corset and striped track pants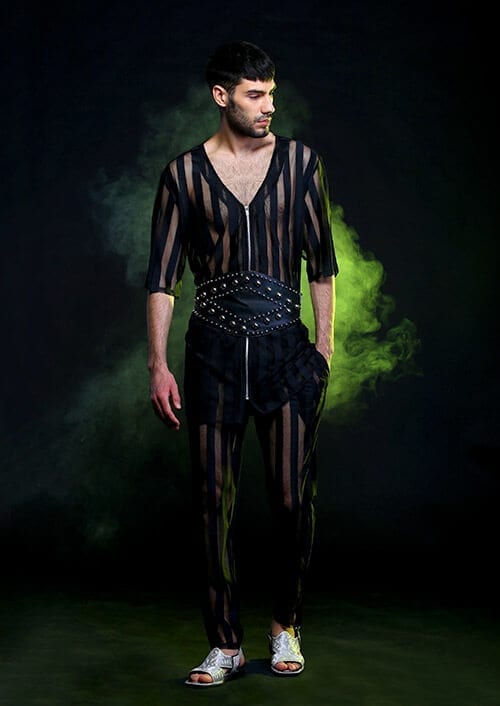 Striped shirt, leather boxing belt and striped track pants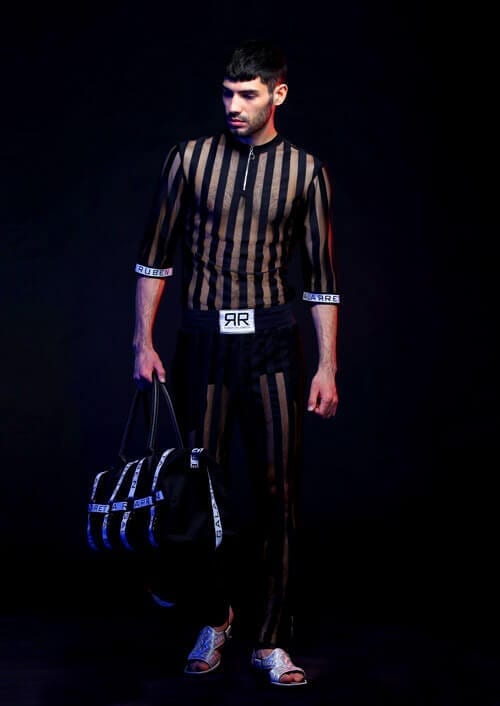 Striped t-shirt, striped track pants and Holdall harness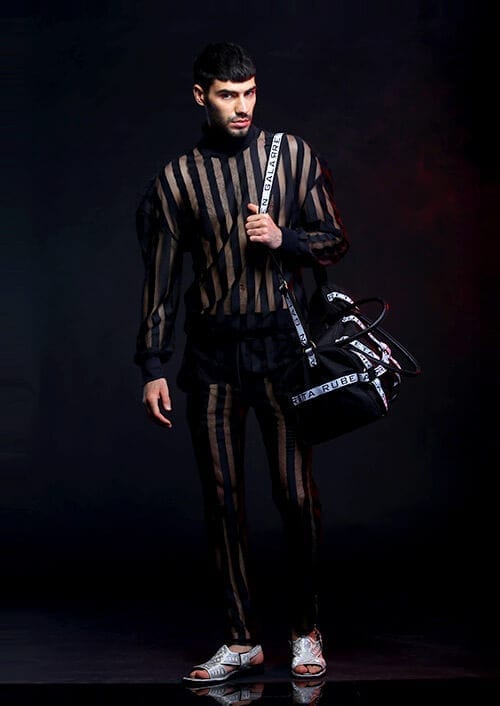 Striped sweatshirt, striped track pants and Holdall harness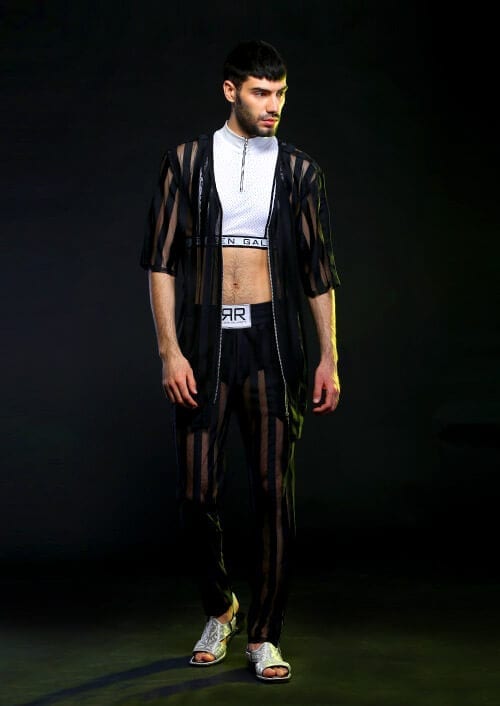 White mesh chest harness,
striped shirt and striped track pants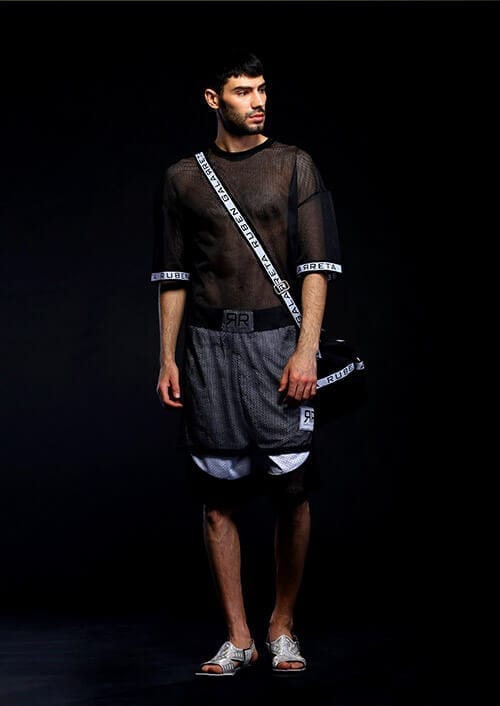 Mesh tunic, basketball shorts and Holdall harness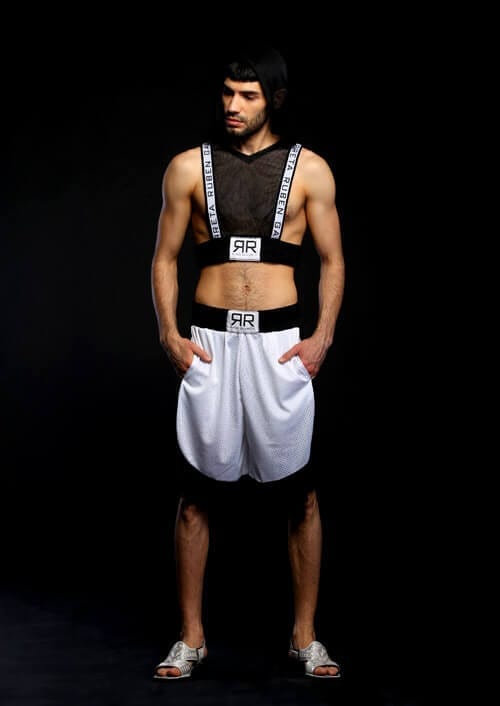 Black mesh harness with hood,
basketball shorts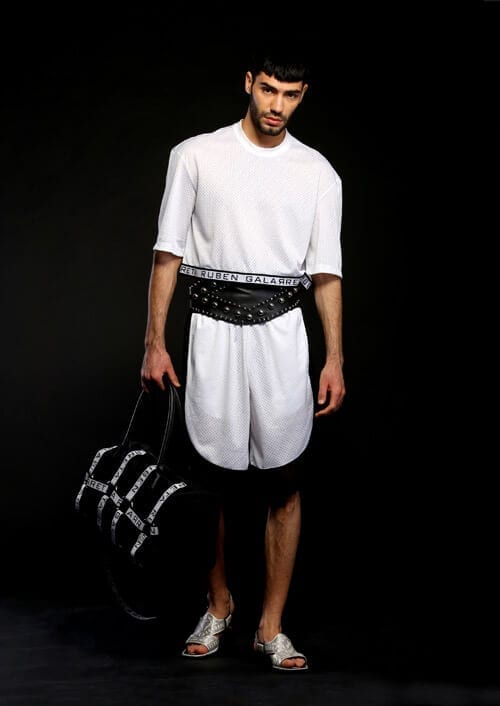 White mesh crop top, basketball shorts, mens boxing belt & Holdall harness