RUBEN GALARRETA LAUNCH EVENT MADRID
On March 9th Rubén Galarreta presented his latest collection, an event that we did not hesitate to attend.
The event was held in Kerala Fusion , a local night club in Madrid with a strong Arab influence in its architectural finish, adornments and lighting, something that caught our attention, and we still did not know what the show was going to bring.
"TRIANA" is the name of this new collection by Galarreta, "a parade of and for equality" as the designer tells us.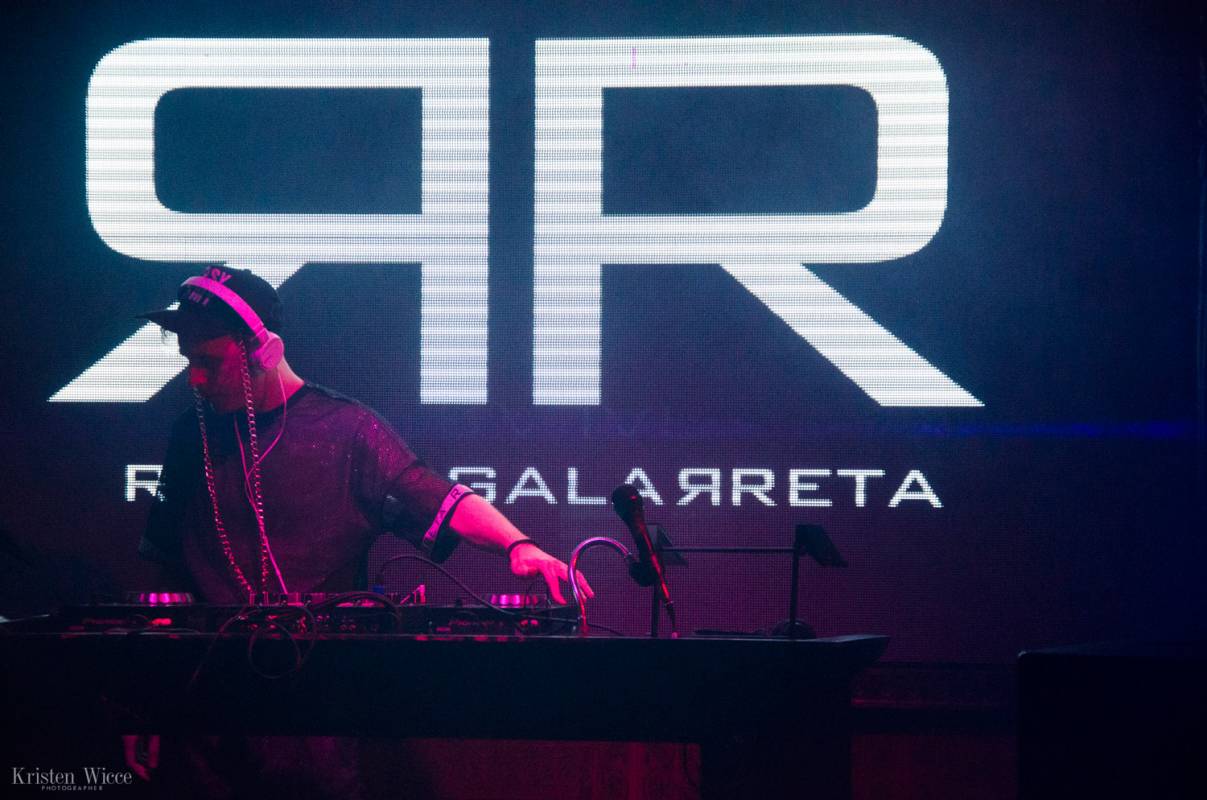 For us? A different parade. A crowded room, but not exclusively the press or "famous people"(Spanish Vip , Click here), but also friends, acquaintances and an atmosphere of good vibes with which still remains in our memory. Music was constant at all times, in the charge of Lolito Malibu and the lighting was very different from that of an ordinary fashion show, transport us to another world, which Rubén Galarreta has created, where his Gypsy Army are the protagonists.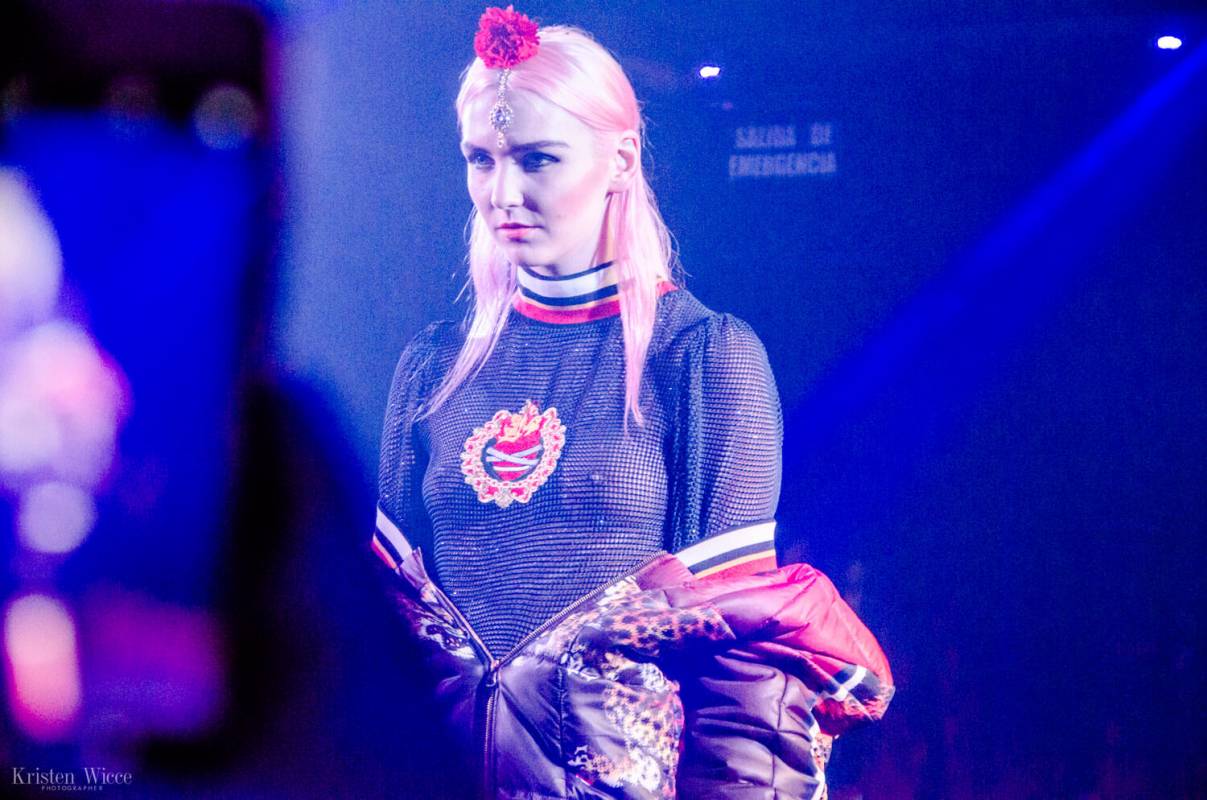 Although other news media may have said something different a few weeks ago, this time too they had the first transsexual model, that walked at the Fashion Week in Madrid a year ago, thanks to Rubén Galarreta, and whose talent was later seen at the runway of Euphemio Fernandez. Laura López , one of the muses of Ruben, once again took center stage – as it could not be otherwise – opening on this occasion the presentation of Triana . After her, a group of people who claimed, heels after heels, diversity and equality : Cristian Gasco, Isabella Ching, Naiara Carmona, Carlos Fernandez, Santa Kyra, Lucía Moreno, Dani Rubio, Lara Sajen, Jedet, Kuraudi , Carlos Carvento, Jose Otero, Jorge Ariza, Emad Romero … even a unicorn!
The collection that presented in this unique catwalk was loaded with color, rhinestones and see through fabrics.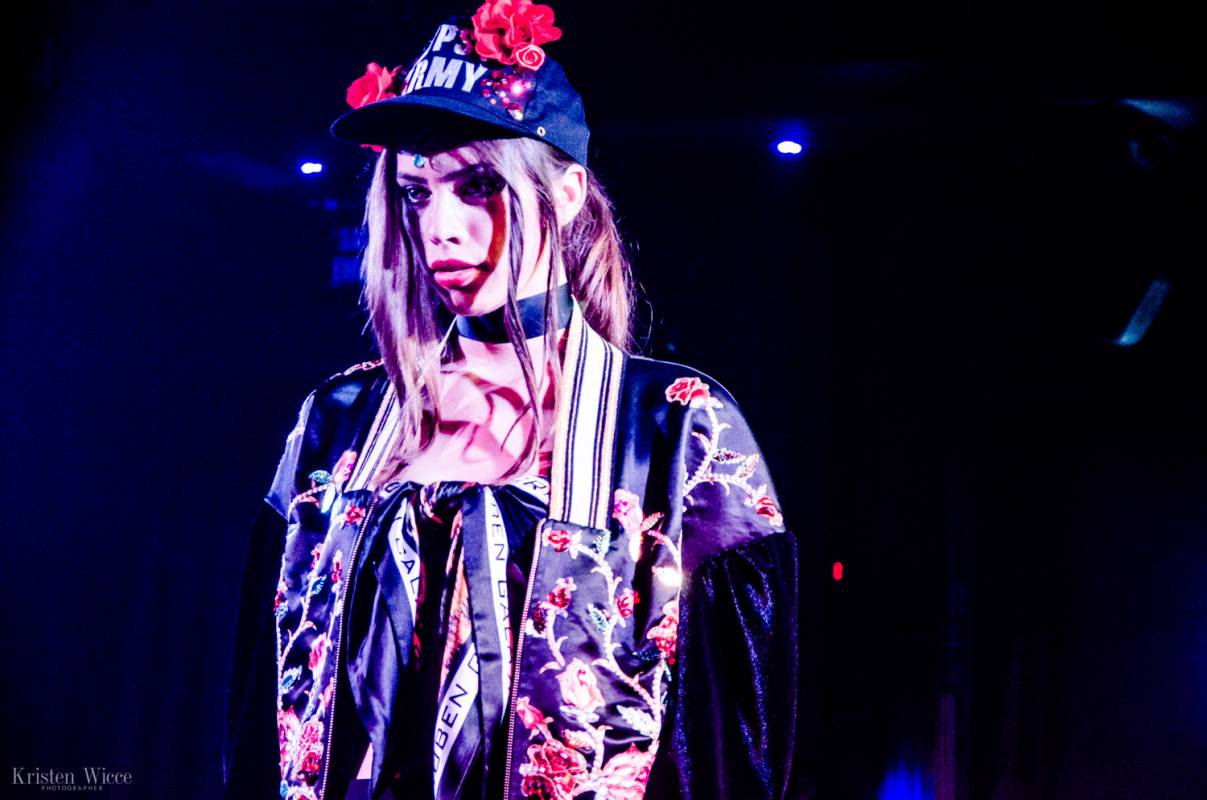 The collections predominant fabrics were lycra and silk. His style is very characteristic; You can see his knowledge of illustration and graphic design applied to the garments, all with a touch of sports-luxury. A collection full of contrasts, we were struck by the effects of trompe l'oeil (a visual illusion in art) in some of the garments, such as cowboy leggings and painted cuts that made the leggings look cracked. He played a lot with the textures of fabrics painted on the garments, because apart from the cowboy fabric, we could see fake textures of animal hair as well.
The bombers are also protagonists in this collection, and handkerchiefs with the logo, which we are sure will delight the public, for being very original and probably one of the most affordable pieces.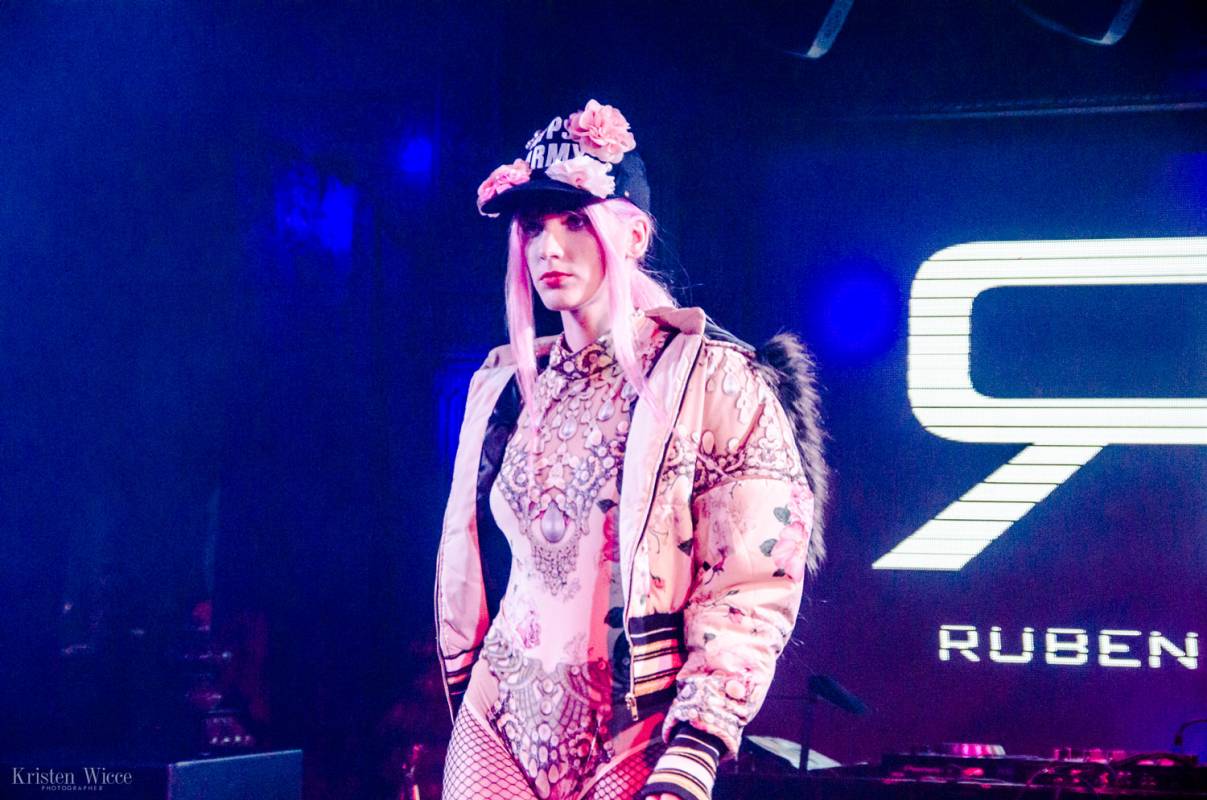 The fact that he is living in India is evident from the influences that come across in the collection. The large septums of rhinestones and the necklaces that resembled medallions with some kind of Buddhist religious symbols are also noteworthy. The bindi adorned the foreheads of many who walked the ramp and undoubtedly represented a very spiritual essence of the brand, mixed with touches of Andalusian, a bold and extraordinary mixture.
The most intriguing and unique staging, with effects of smoke, where each model, took its personality on a catwalk that was not in a straight line, but walked around the whole club, making the show more intimate and closer. The show finale ended with an invitation to the audience to dance with the models and the designer.
We know that it will be difficult to overcome, but surely Ruben Galarreta and his Gypsy Army has surprised us again!