On this day we all here at Ruben Galarreta are honored and excited to present to you Model, actress and now singer Brisa Fenoy. A close friend and devotee of the designer, Brisa is seen in Galarreta's creations on many occasions and otherwise too you can see her sporting the brand on her social media.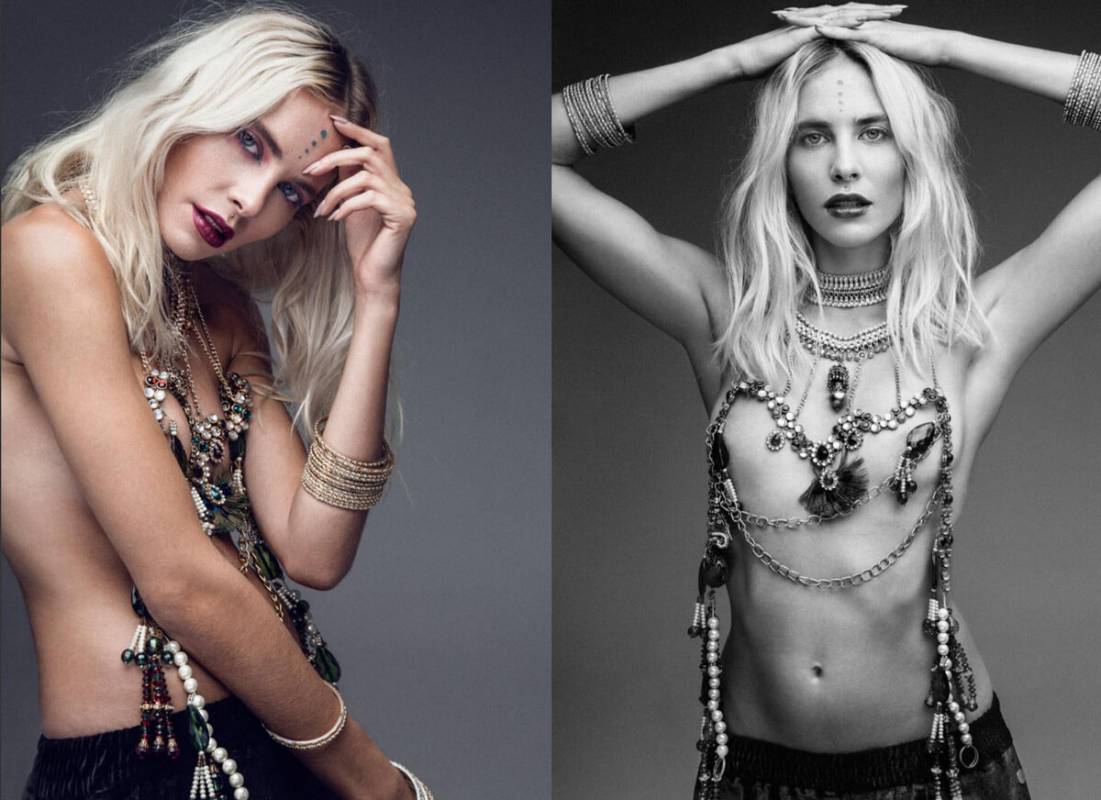 Brisa Fenoy an actress, known for "La frontera de tus ojos" (2015) and "Perdóname Señor" (2017), has just launched her first music single, Ella. Her music video clip seen here is totally captivating with, rhythm that demands attention, a powerful message, the most enviable styling with of course Galarreta's clothes included and neon lights worthy of the best rave. The content of this video is apparently simple, but complicated in depth. Under the artistic direction of Manfre and Iker Turria, Human Produce , Brisa does not need anything more than a neutral background to compose an aesthetic that is unforgettable.
For Brisa the perfect balance between the music and the aesthetics was incredibly important in order to portray its message well. As you can see there are numerous looks that play throughout the video, these looks were put together by Brisa herself " I chose the styles one by one with my stylist, Tamara MF, and Manfre helped me to put the idea on paper, but I had everything very clear from the beginning," says the singer.
The five years she has spent working in this profession obviously have contributed to the making of this video, many lessons that can be seen applied in Ella .
The lyrics of the single conceal a deeper message, a message of feminism, freedom and self-love . "I claim that we must be ourselves beyond what men think, they must love us as we are, autonomous, independent and enterprising."
We can promise that this song will be running on repeat on your devices now. Enjoy!!
.