The Met Gala is the prime event on the fashion industry's calendar. All the prestigious designers in the industry work with immaculate dedication towards creating a masterpiece and leaving the whole world awestruck with their ability to voice their beliefs, imagination, and comprehension of the world through fashion. The theme for Met Gala 2018 was Heavenly Bodies: Fashion and the Catholic Imagination. Undeniably the most contentious theme to date, it was interpreted and exhibited in a hundred different ways. And this year's high profile Met gala, held at the Metropolitan Museum of Art, New York like every year was immensely different from the past in the fact that the Vatican backed the theme, and lent the museum 50 pieces from the Sistine Chapel Sacristy.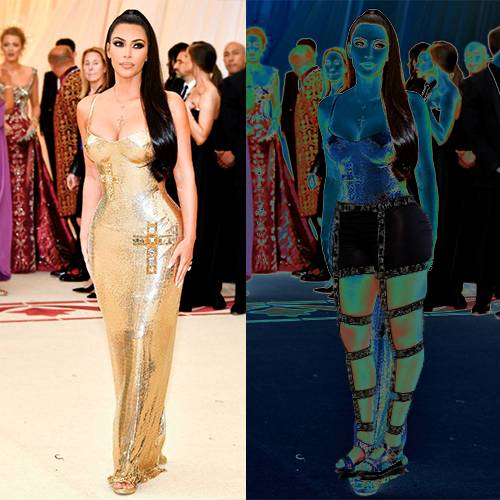 People's daily fashion preferences are also shaped by the designs of high-end names like Chanel, Gucci, Louis Vuitton, Versace, Dior along with their personal religious beliefs and cultural contexture. Andrew Bolton's incredibly exceptional and well-thought theme is sure to drive surplus attention to how beautifully religion and fashion can coexist and stir mobilization of Catholicism in the more mainstream fashion industry. During the Met gala, the one thing which is very evidently representative of Catholicism and was spotted as a part of the outfit of numerous celebrities like Jennifer Lopez, Uma Thurman, Madonna, Lily Collins and Pharrell Williams among several others, was the crucifix.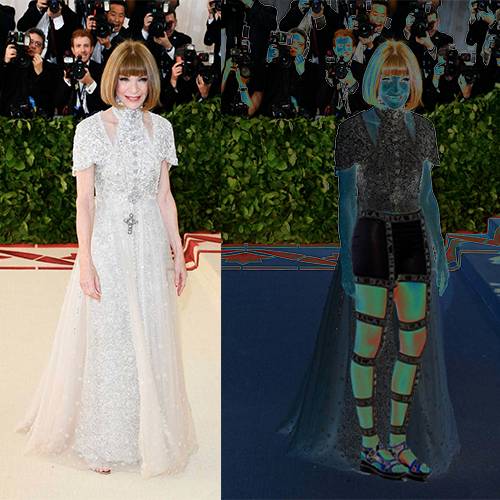 Ruben Galarreta's himself is highly swayed by Catholic cross, mesmerized by the esotericism of crucifix, he continually adopts manifestation of daedal crucifix prints on some of his designs. There are Sacre Coeur oversized t-shirts, jackets and leopard and roses maxi scarf in his Triana collection which can be worn by men and women interchangeably. He wanted to break through gender limitations while embracing the religious values of Catholicism during the contrivance of this collection. There is also a cross jogger for men, and a Sacre Coeur legging for women, which makes you look no less vigorous and eloquent of your beliefs than the celebrities at the Gala. His designs inspired by aesthetics of Christianity and named after the famous Roman Catholic church of the same name in France bespeaks of his resonance with the world's biggest fashion designers.