There is a new gastro foodie in Madrid you can't miss! In the heart of Chueca, in Barbieri Street, 23 has opened La Pollería de Chueca.
Maybe you ask yourself, is it a take-away house? Well, not far from reality, this new place is pure fantasy, and its main offer consists of large waffles in the shape of…FALO. YES, you have read well…waffles with the shape of a penis…and very well achieved, everything must be said.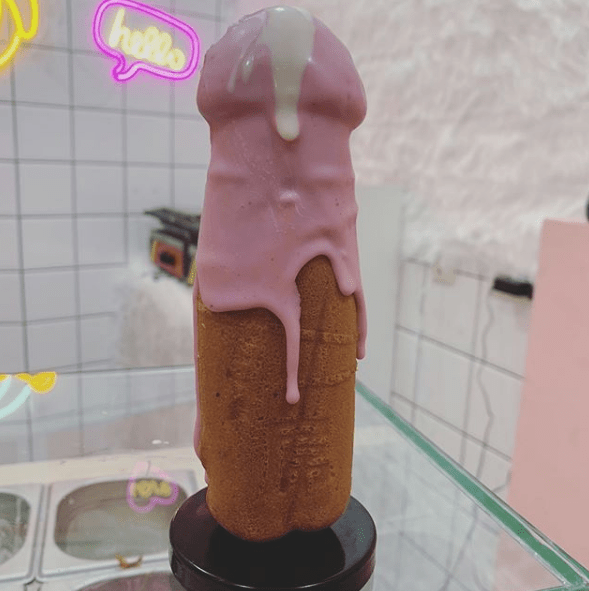 You already have a new place to make a pilgrimage to get your 'penisaffle'. Also, we have good news for you, you can add all the toppings you want to make it even more realistic ?
Run and don't miss this opportunity to eat what you haven't eaten this month hahaha! And in the meantime make a good selfie and share with your Friends, they will appreciate it!