Ways of wearing a fetish harness Part II: The versatility of wearing a fashion/fetish harness is unlimited
In the following lines, we will be considering the different options that one of the brand's signature products can offer. You may consider that our harnesses can only be worn as underwear garments, but away from that perception here, we provide our readers with all the alternatives and options that harness give you depending on how you combine them and what is the purpose of the occasion you wear them for. Within Ruben Galarreta's range of harnesses, one can find a wide variety of shapes and styles that will surely fit any occasion. Is for that reason that one can give them different applications, including party harness, BDSM harnesses, gay harnesses, fetish harnesses, fashion harnesses, cool harnesses, sexy harnesses.
Forget about old-fashioned conceptions of the harness being a "risky" accessory. The truth is that when incorporated to a boring outfit, they can give you the wow effect you always want to get in your looks. We all know harnesses are the perfect choice to wear with your favorite jock for those naughty occasions, adding that bit of spice to your sexual life. But as you are about to see these can be combined and matched in many other ways, including:
Sporty look: a fetish harness for men for a sporty look
We know it, so many of you like a more relaxed look. You like to wear cotton garments better. If you prefer 'leisure' clothes, we also have a look for you in which you can put a harness on your chest. What a sexual fantasy for so many people! An open sweatshirt, a tank top that allows you to show your sexy neckline, and a harness that marks your chest. Everyone will stare at you, and everyone will want to taste that chest that you are showing.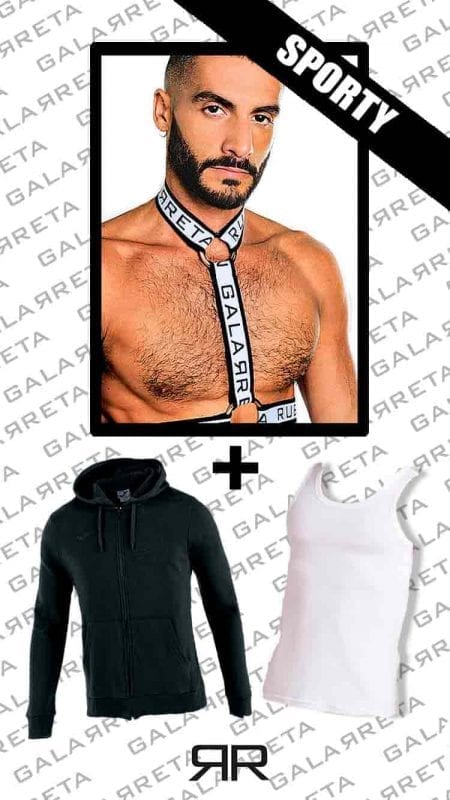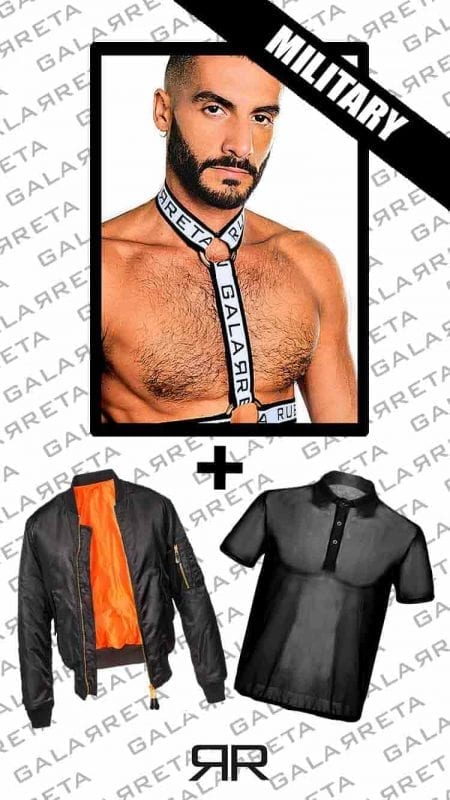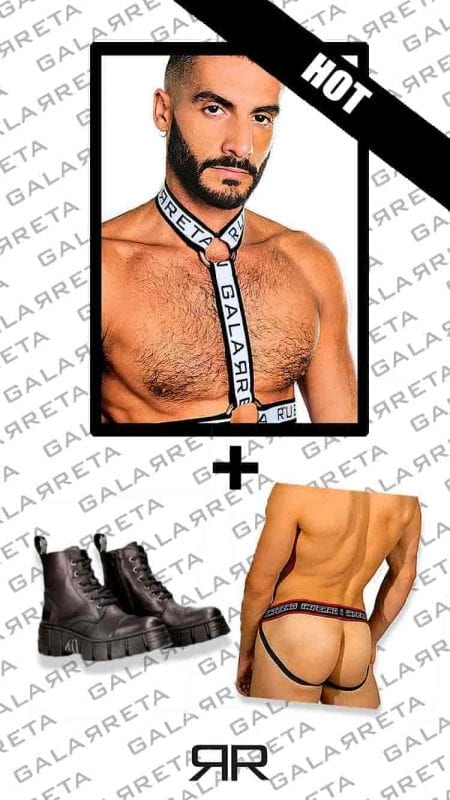 Military look: the perfect combination of harness and gay tribe
However, if we are talking about arousal and sex, the military world gets the grand prize. We give you the option to choose a bomber mixing it with a semi-transparent polo shirt. A dark and aggressive look to display the personality and potential that these garments give you. If you complete your look with a harness that slenderizes the upper part of your body, you will make yourself look stronger.
Hot style: the perfect match jockstrap and chest harness
Our favorite. Because it is the look which offers us more possibilities. It takes us to the funniest, hottest, and most sexual situations of all where any person would want to be. We only dare you to put a jockstrap and a harness on and to enjoy all the options that this offers you. Each garment is separately an essential accessory. Imagine when they are together. You will be the king of the private parties of any city, of the best orgies. And, of course, of any Pride of the world.
As you can see, we have created a guide for you to see how you can combine any garment with any style and moment. Maybe you have never thought about it, but wearing a harness as an accessory that finishes your look and expresses all your personality is very easy and affordable.