CANELA EN RAMA, DIRECTED BY RUBEN GALARRETA
Last Saturday we presented a new project in which we have bet on a groundbreaking model of history, in keeping with the Rubén Galarreta brand. Our team started to work to give our followers a story created by Galarreta in which the followers themselves decide the future of their main characters. 'Canela en Rama' is […]
Last Saturday we presented a new project in which we have bet on a groundbreaking model of history, in keeping with the Rubén Galarreta brand. Our team started to work to give our followers a story created by Galarreta in which the followers themselves decide the future of their main characters.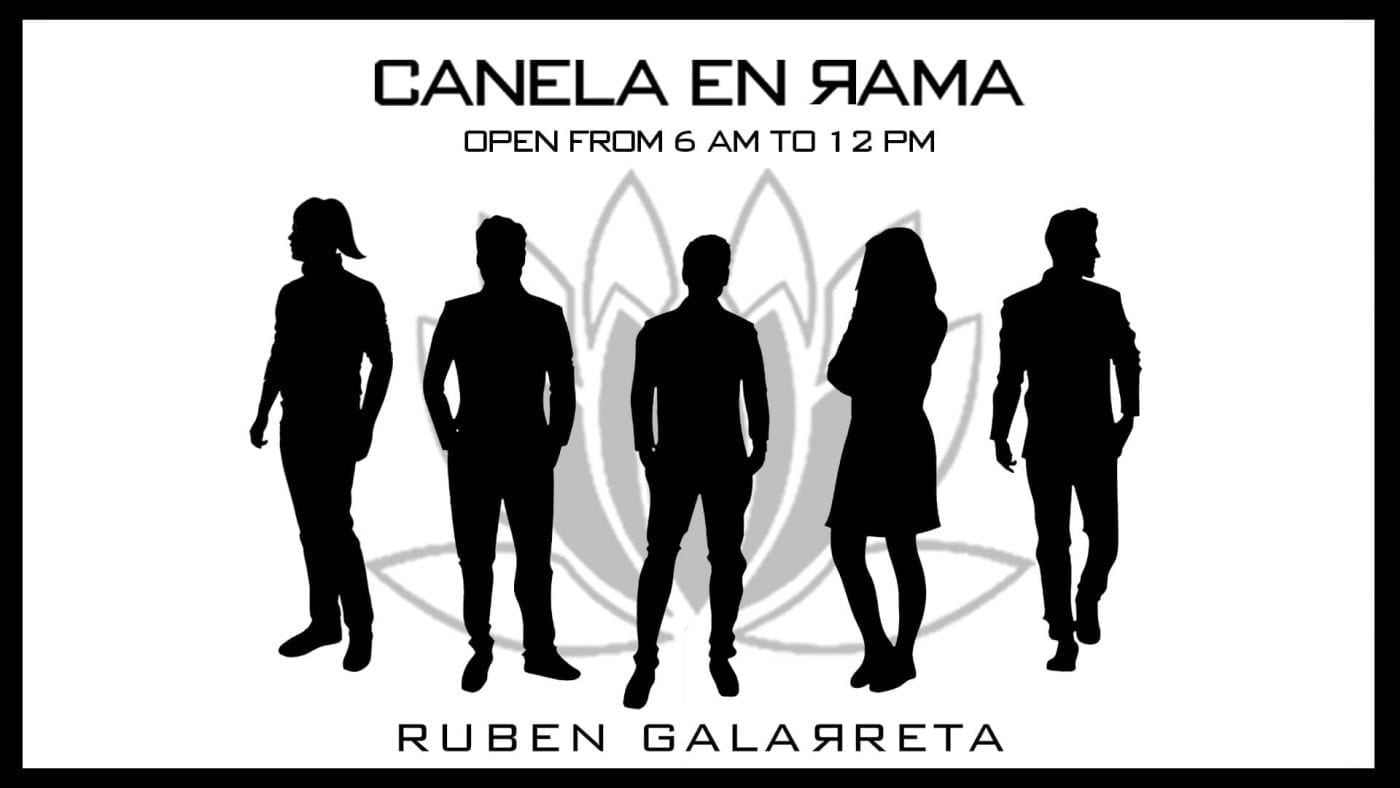 'Canela en Rama' is a new concept of soap opera made as a photonovela through Instagram stories starring Rigo, Uma, Baptiste, Earrings and Néstor. Rigo and Néstor are looking for a new roommate after Bernardo's disappearance. In the first chapter, our followers decided that the new roommate between the two candidates would be Baptiste, who is a key character in the plot of the story that will take place every Saturday on our Instagram, Facebook and Twitter pages.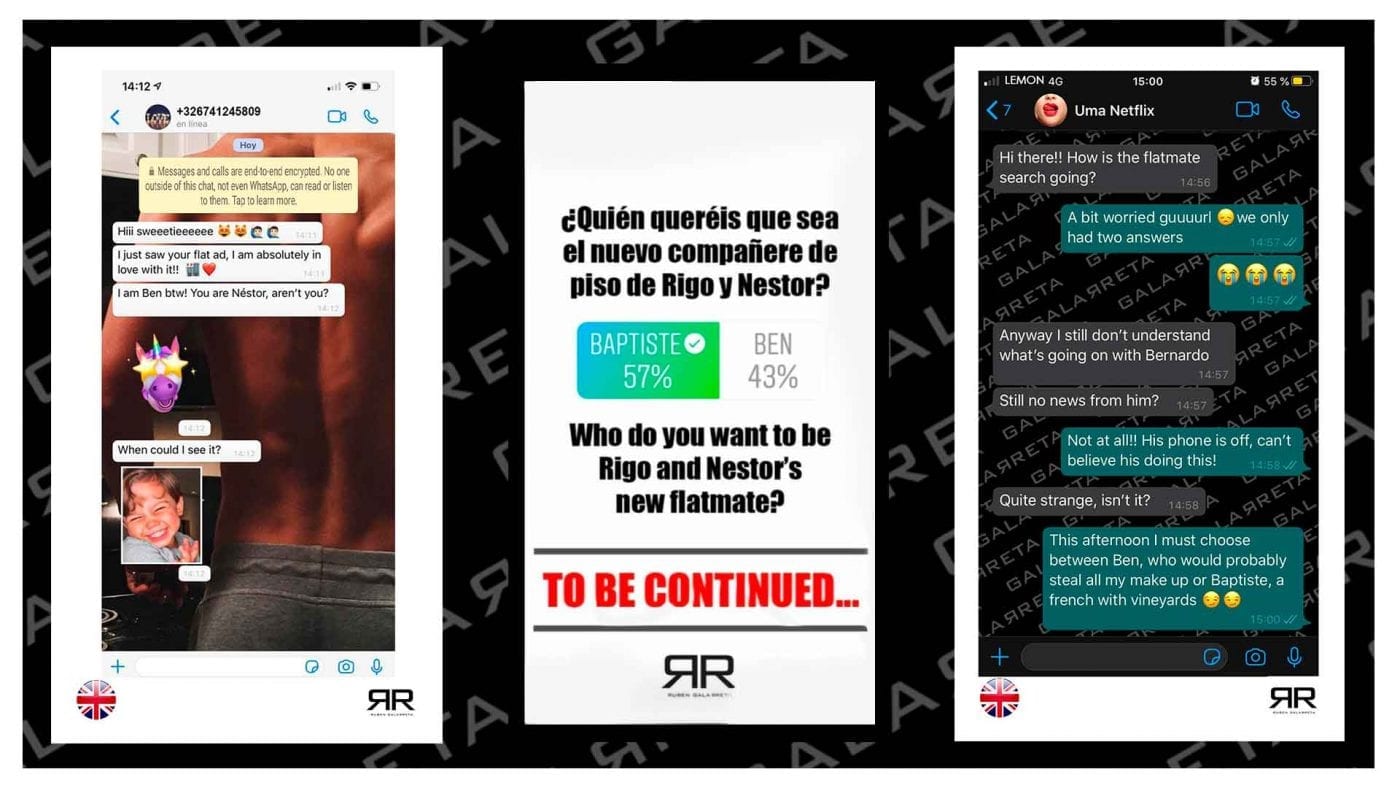 A kind os series where we have sought diversity to represent the LGTBIQ+ community. At Galarreta we have created characters that respond to the diversity of today's society, which we belong to, which we identify with and which we are proud of.
Do not miss our appointment every Saturday. You get to decide the fate of our main characters!