RUBÉN GALARRETA X ÉLITE
RUBÉN GALARRETA X ÉLITE This last week, the new season of one of the series of the moment in Spain, Elite, was released. It is a series that explores teenage dramas and mixes them with LGBT environments. Moreover, one of the main themes of the series is the concept that appearances are everything and not […]
Tags: accessories / chest harness / gay / LGBT community / Ruben Galarreta / Ruben Galarreta Harness
RUBÉN GALARRETA X ÉLITE
This last week, the new season of one of the series of the moment in Spain, Elite, was released. It is a series that explores teenage dramas and mixes them with LGBT environments. Moreover, one of the main themes of the series is the concept that appearances are everything and not how the characters try to look.
This series is about three teenagers who receive a scholarship to study in one of the most prestigious high schools in Spain. When these new students enter the school center, the wealthy students feel their position threatened, so they try to make their lives difficult and get them into trouble.
For the new season of this series, our firm, Rubén Galarreta, has made several appearances. That's why you can see us in different moments, when Valerio, one of the characters, is seen wearing the Noir sweatshirt from our Noir collection. This sweatshirt is characterized by its versatility and sensuality.  It's perfect to wear it at the best parties as the character does. Or even to wear it with a more streetwear style.
On the one hand, this sweatshirt is made out of breathable mesh fabric, and it also has the firm's name and logo throughout the whole hoodie. On the other hand, it also has a red zipper on the front with a puller with the firm's name.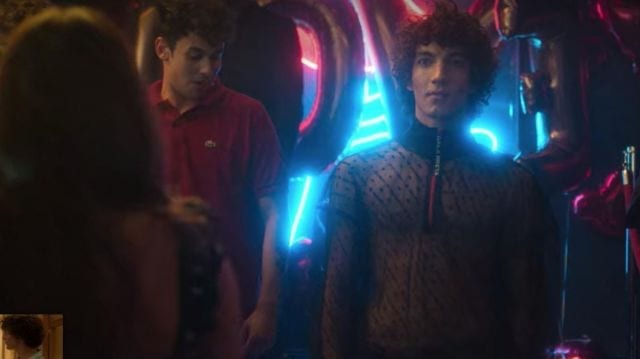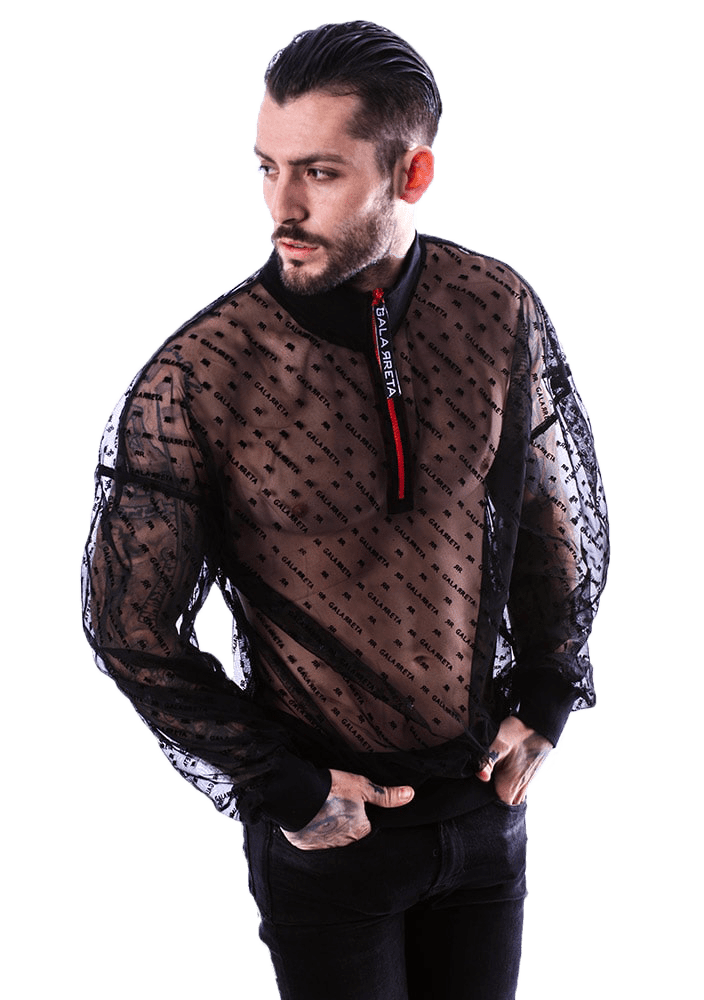 Another of the products that are inspired by this series is Hannibal Black Double-strap Harness from our accessories collection. This harness stands out for its two adjustable front bands with a black clip closure. It also has a distinctive label with the name of the company on the front. On the back, it is a simple harness with an adjustable strap at the bottom and a fastening strap around the neck.