We bring very, very hot news. Galarreta's new basics is already here. We have been working on new projects for some time now, to surprise you every season a little more. We are very happy to announce the arrival of new collections like this one, which drives us crazy and we are sure that you will too. The INFERNO IS HERE BICHES.
Always opting for the most avant-garde accessories, on this occasion we wanted to bring you the basics that all of you will want to have in your closet.
With prints in the classic colors of the collection (red, black and white), 90's prints, plain colors and simple cuts, make these garments a perfect basic for every occasion.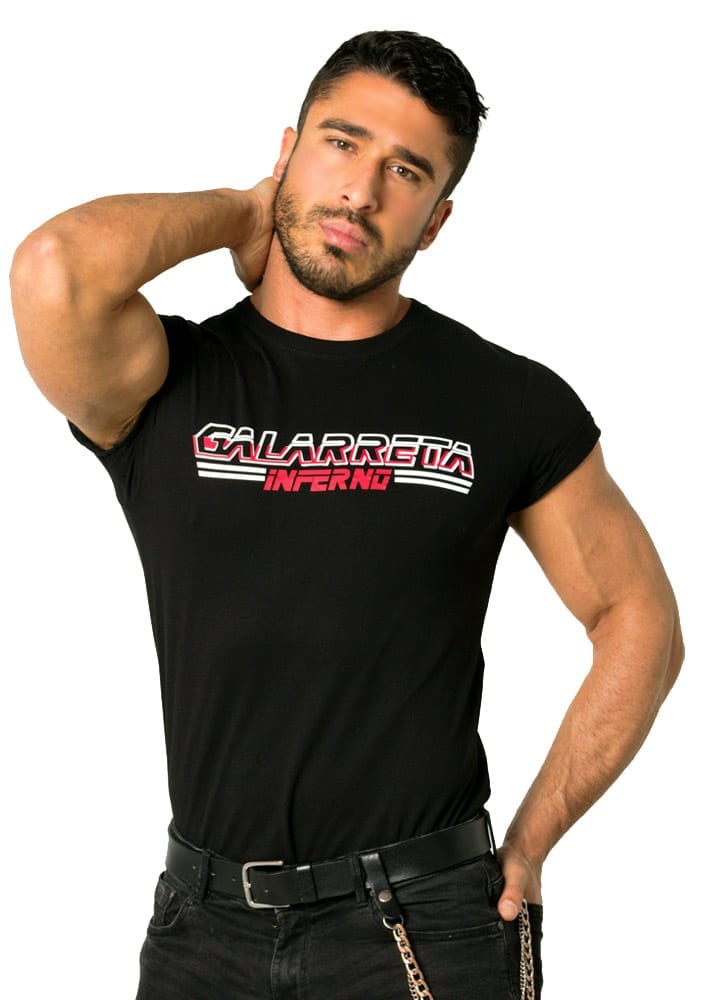 The basic black shirt you've been waiting for is here. With a regular fit, it's made from 100% cotton.  The chest print with the logo of the firm "galarreta" makes it not just any basic.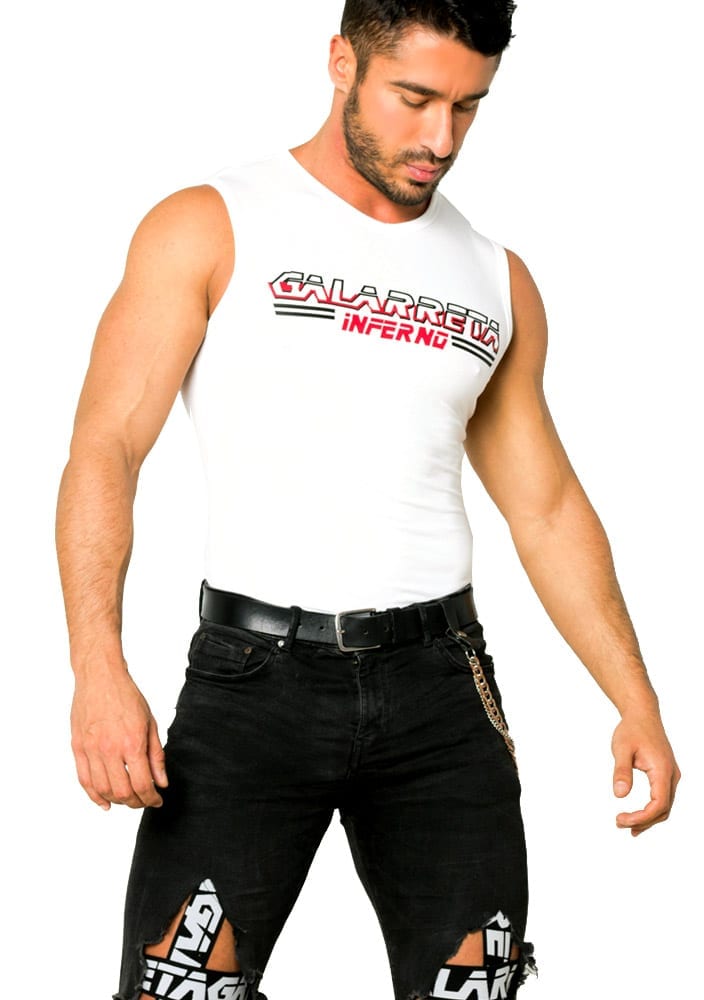 Secondly, we have the white shirt with 'INFERNO' print on the chest. Its sleeveless cut and its 100% cotton fabric will adapt perfectly to your body, making you look incredible.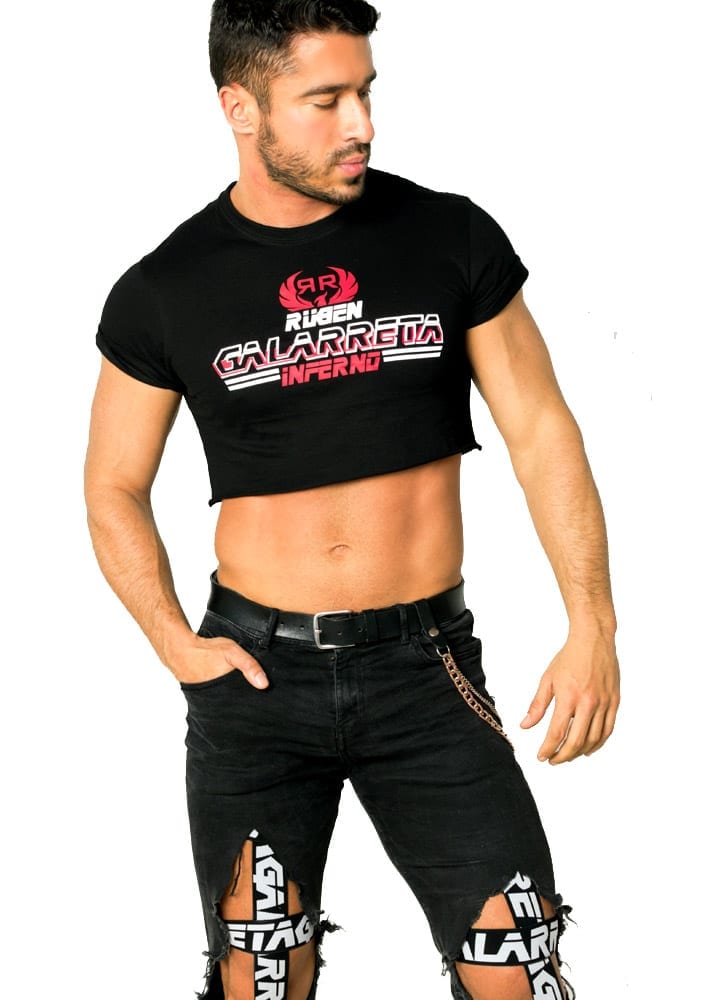 One of the most versatile garments in the collection, the crop top inferno. The black background and the colors of the logo make this crop top a unique garment, able to combine with a more party or daily look, depending on what you need at any given time.
Finally, two new garments have been added to the collection that are characterized by the sensuality offered by the micro-perforated.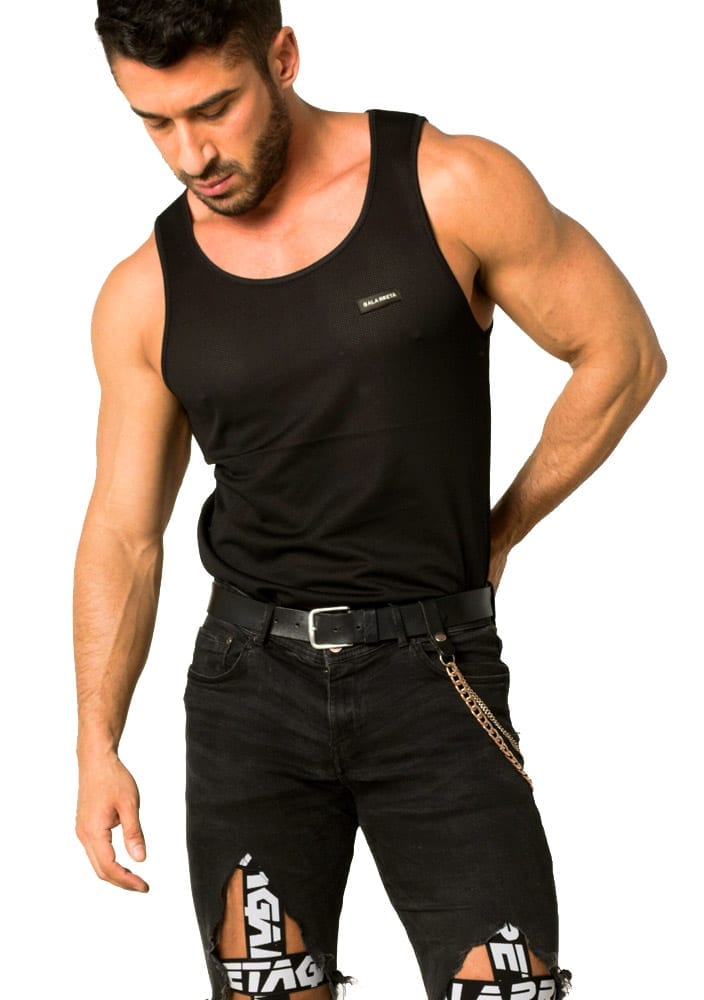 The Inferno black micro mesh vest is perfect for any occasion. Its breathable and delicate fabric will fit your body perfectly.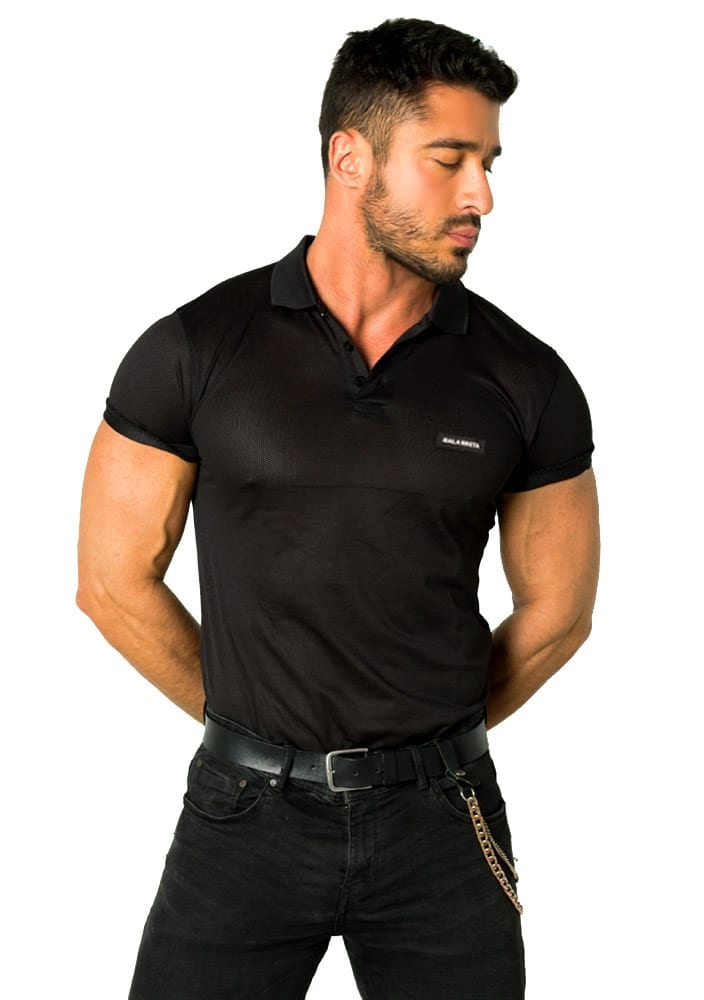 The balck micro-mesh polo is also made of a micro-perforated fabric that allows a subtle glimpse of the skin. With an elegant and simple cut, they will make this garment one of the most stylish in the collection.