NEW INFERNO HARNESSES
We'd say they're the perfect companions for a Friday night, but for now, it's better to stay at home. So, you can bring the party to your house, think about it, wine, music and that special someone. It sounds like a plan. But, if you're single, don't worry, you can always have a hot photoshoot […]
Tags: festishmaleswear / Harnessformen / INFERNO / Infernocollection / NewCollection / Newharnesses / RubenGalarreta
New Harnesses are here, only for
you!
New harnesses, where? I don't know if you've been paying attention to our social networks, but a week ago, we launched two new and unique harnesses. We are sure you will love them!
These new additions are part of our most fetish collection. The INFERNO collection was designed for both day-to-day and wild night. In other words, INFERNO is the ultimate expression of sensuality and rebellion. Although this collection has some incredible and impressive harnesses, we were saving the best for last. And what better way to brighten up the quarantine than with news like this.
With the name of Uriele and Remiel, get ready because the temperature is about to rise.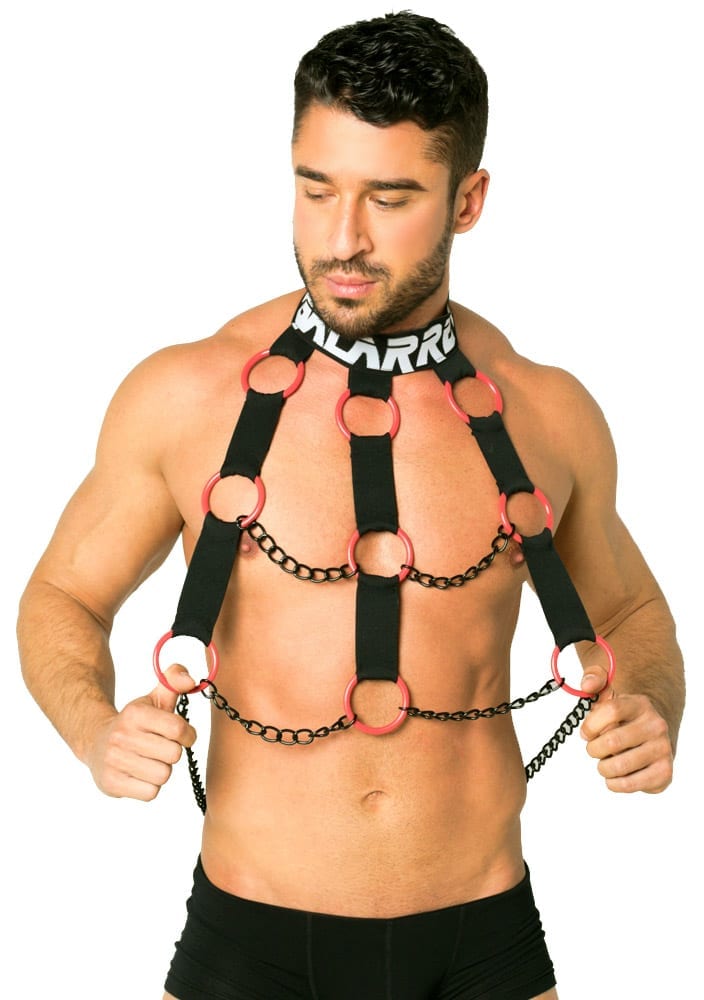 Uriele was designed for men who are tired of conventionally. This sensual harness is made out of several black and red chains, joined by a black double stretchable elastic. Moreover, the strident red details and the white Galarreta logo on the neck will make you stand out from the crowd.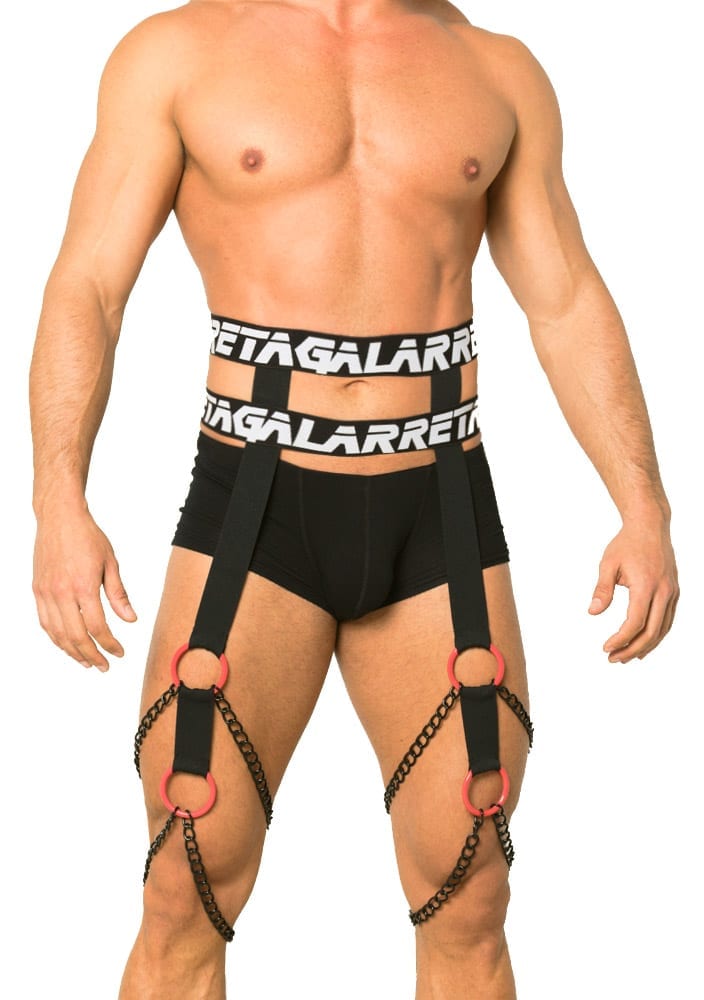 Remiel is the perfect match for Uriele, because who could resist you wearing this beauty? Get ready because you can wear it with or without pants, this garment is very versatile. Also, its chains will highlight your legs. 
We'd say they're the perfect companions for a Friday night, but for now, it's better to stay at home. So, you can bring the party to your house, think about it, wine, music and that special someone. It sounds like a plan. But, if you're single, don't worry, you can always have a hot photoshoot for Grindr or Instagram. And you know how we love to see you using our designs, so don't forget to tag us.
And don't forget, guys, stay safe, stay at home xoxo.