'Dark Roses' is the new collection for men by Ruben Galarreta driven and inspired by black lace. This new limited-edition capsule collection combines tradition and innovation, having as its primary material the popular Andalucian black lace whose outstanding features are its softness and floral designs.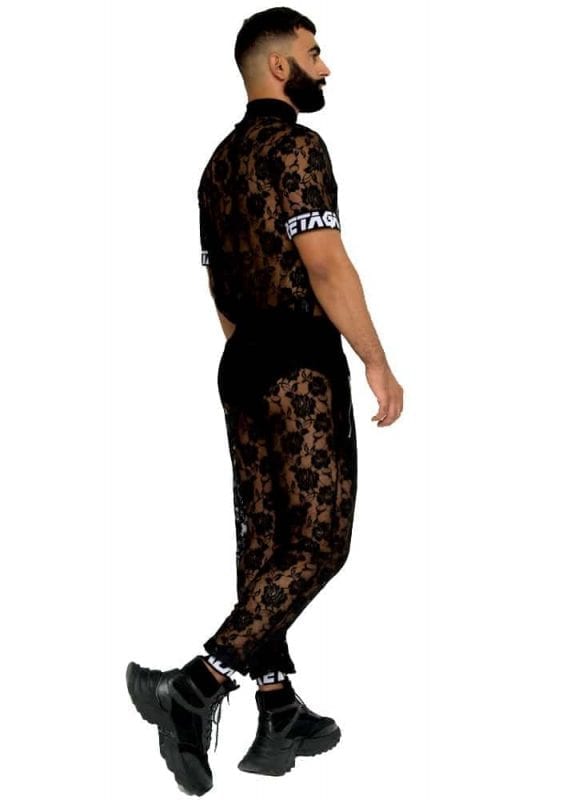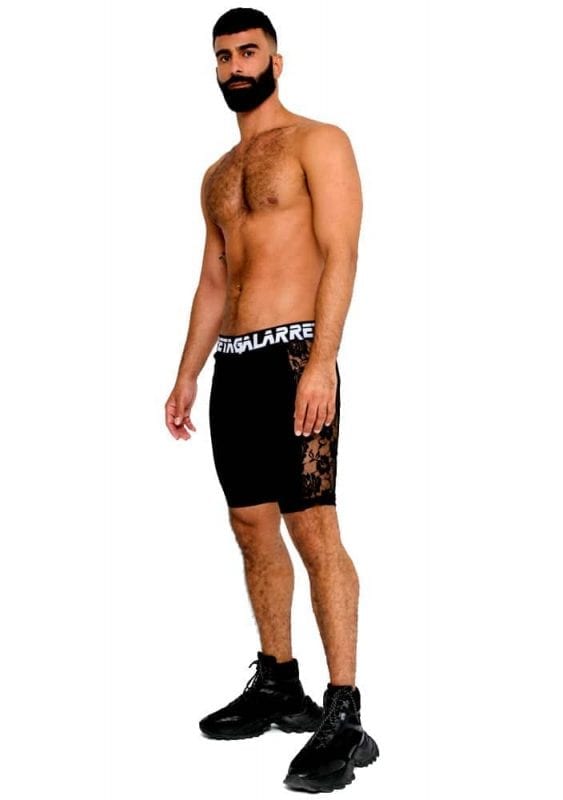 With this conservative fabric combined with the iconic signature of the brand, Ruben Galarreta creates a collection specially conceived for men that dare to embrace their sensuality and still opt for comfort and  convenient pieces, wearable for any occasion.
Within this collection one can find a wide range of garments that go from lace joggers, sweatshirts, t-shirts and leggings, and obviously the signature piece of the brand, chest harness. This menswear collection includes pieces that can be mixed and matched among them to create a Galarreta total look. However, their versatility will allow you to combine them with many other options, including the brand's sado doll Galarreta tee.
All the pieces that make this collection keep the traditional touches of Andalucian black lace connected with the urban and modern style of the brand, present through its iconic elastic bands. The Dark Roses, the new collection by Rubén Galarreta for men was conceived to embrace masculine beauty in a subtle and sensual way, enabling men to explore their most stylish and chic sides.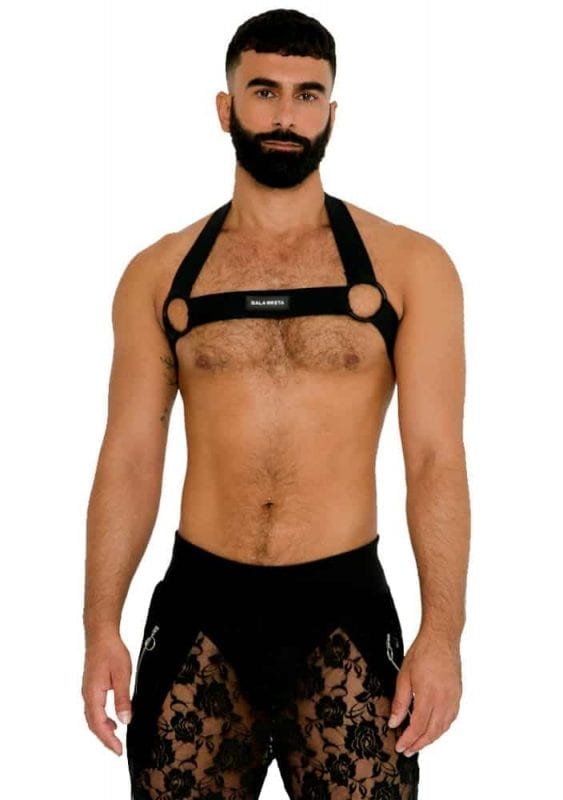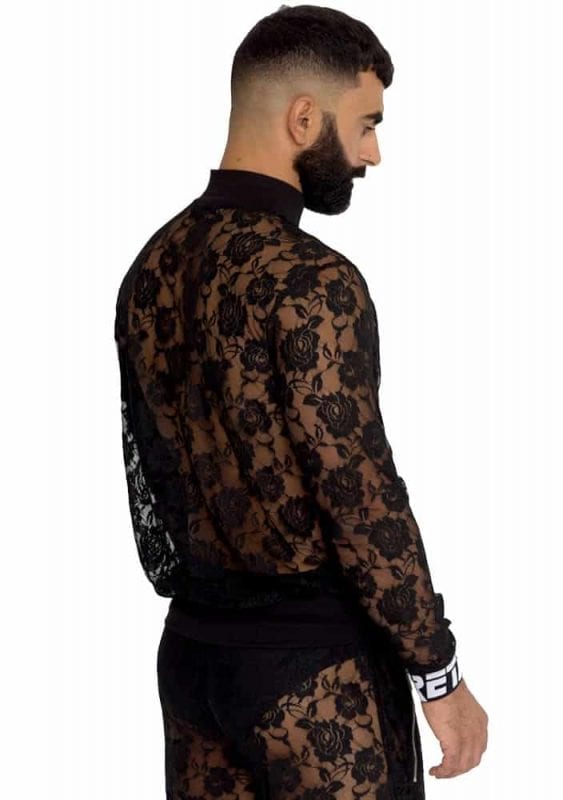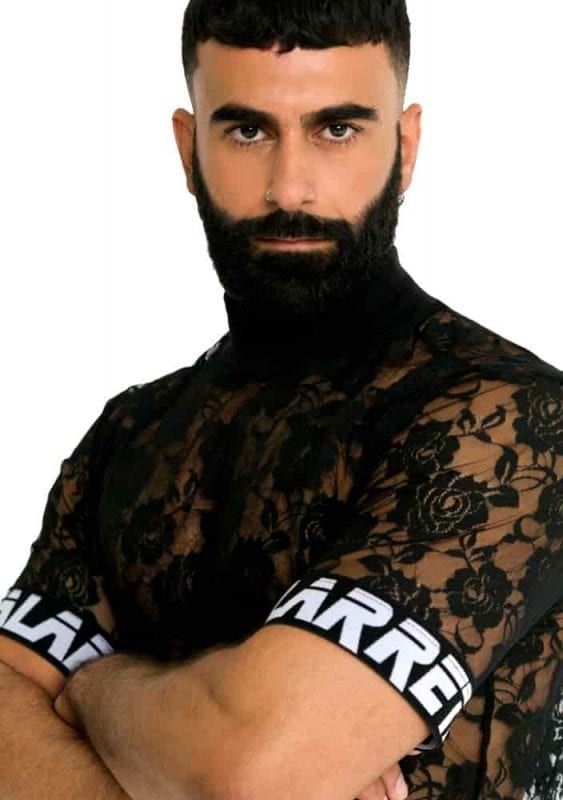 This collection could be the perfect choice for upcoming special dates such as Halloween or Christmas. Wearing the Dark Roses collection you will add a distinctive touch to any look and still maintain comfort and practicality thanks to the softness and elasticity of its pieces that adapt and suit any body shape.
To make the most of your experience wearing this collection you could combine it with some of the face masks of our range. With that purpose, we have launched a special offer that includes the Dark Roses tee, Dark Roses joggers, and a neoprene face mask. Click here to access  this special offer and benefit from such a special discount.