This year Madrid hosted the world pride, during the week of June 23 to July 2. Despite being held in many other cities, Madrid is the most acclaimed party and thousands of people flock to it every year.
Under the motto Viva la Vida, Madrid WorldPride witnessed some 2 million visitors to town during its 11-day run. The city's famously gay Chueca neighborhood was the WorldPride's de facto hub, hosting a myriad of events, performances and parties and festivities but in which the entire city participated
Some of the famous artists that performed at the ' Worldpride Festival', in the five stages located at Plaza de Pedro Zerolo, Plaza del Rey, Spain Square, Puerta del Sol and Puerta de Alcalá, included Conchita Wurst, OBK and Barei.
Being a place of vast creativity there was no doubt that designer Ruben Galarreta was going to be a participant. A big supporter of the LGBT community the designer had the opportunity to dress artist Barei in his creations and it turned out to be a marvelous show.
Bárbara Reyzábal González-Aller, known professionally as Barei, is a Spanish singer and songwriter who also represented Spain in the Eurovision Song Contest 2016 with the song "Say Yay!"
Bárbara began her career at 16 recording covers to songs by Christina Aguilera, Laura Pausini or Lara Fabian. In 2001, she participated in the Benidorm International Song Festival together with Gonzalo Nuche as part of a duo known as Dos Puntos with the song "Abrazo del tiempo" and they got the second place. Shortly after the festival, Bárbara moved to Miami, where she recorded demos in the Latin pop genre. Back in Madrid, she also became a regular performer in the city's concert halls.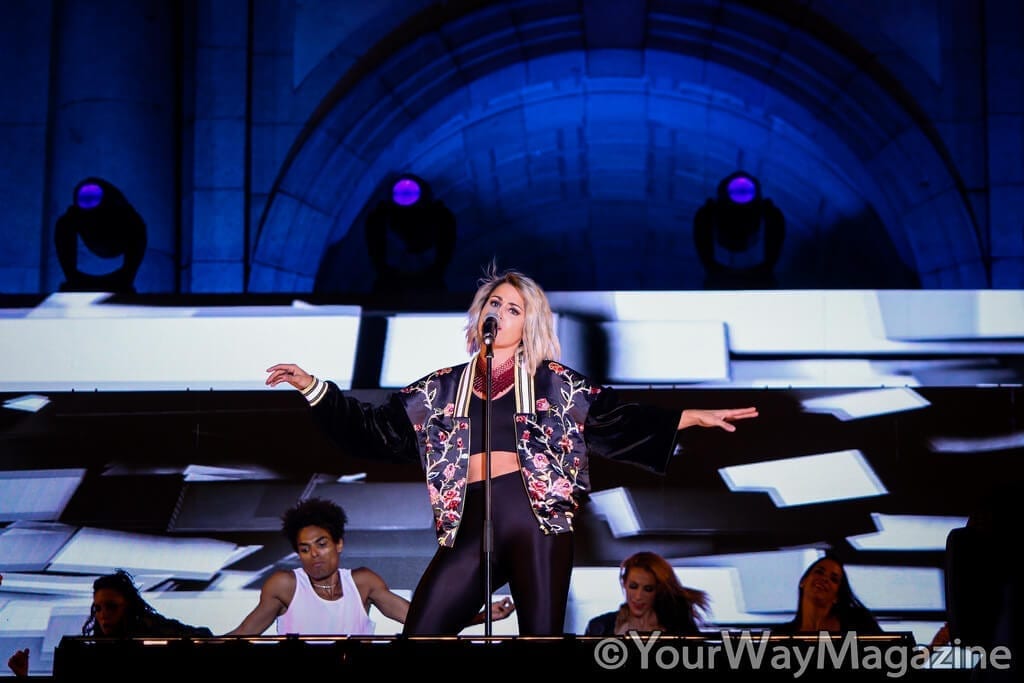 Barei performed at the world pride on Saturday, July 1 Puerta del Sol. wearing the black bomber with printed and embroidered flowers from Galarreta's Triana collection. She paired it with an all-black crop top and tights taking the high fashion sporty look to another level.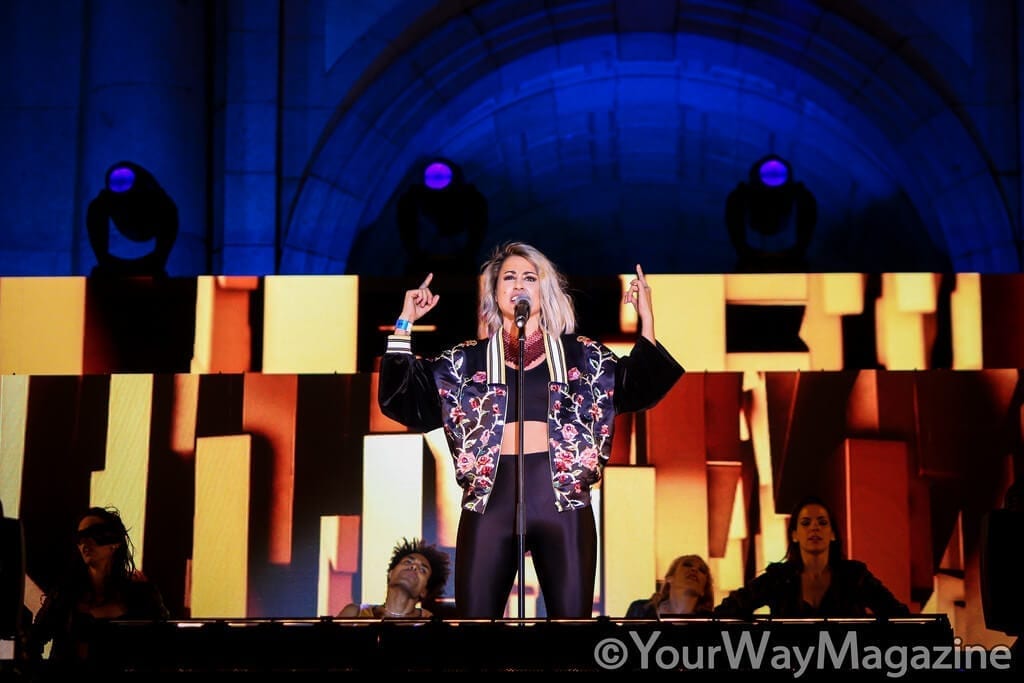 .
photo credit/copyright: YourWayMagazine