2019 GIFT GUIDE
It's Christmas! Nougat, powder, champagne and lots of party! From Rubén Galarreta we hope you enjoy this season and we want to save you the time and inconvenience of an unwise gift! For this, we have prepared a gift guide with which we are sure you will succeed. And if you are not able to decide for any of our products we have the solution, RUBÉN GALARRETA GIFT CARD.
FOR SECRET SANTA
Many times it's hard to decide because you don´t know too much about de person or directly you dont know what to buy.
But dont worry honey, we are sure that our accesories going to like you.
Do you like our CHOKER or our HARNESS? Two accessories that make your outfit perfect.
FOR CHRISTMAS
In Ruben Galarreta we have the hottest gifts for your friend or your boyfriend. Then, we've made a gift list with our favorite products, are you ready?
With our total look BLACK SHEER we are sure that your friend will be the TOP of the party and you know it!
Hot transparencies, velvet details and red stripes, Could be anything cooler for this holiday season? We know that NO and it can't be missing from you friend's Chrismas Tree.
Finally the BEST. We know it's been on your wishlist since the beginning of the year and it drives you crazy. Give yourself a whim that already touches you, not everything is going to be work and gifts for others. Our BLACK FUR BOMBER JACKET it's waiting for you.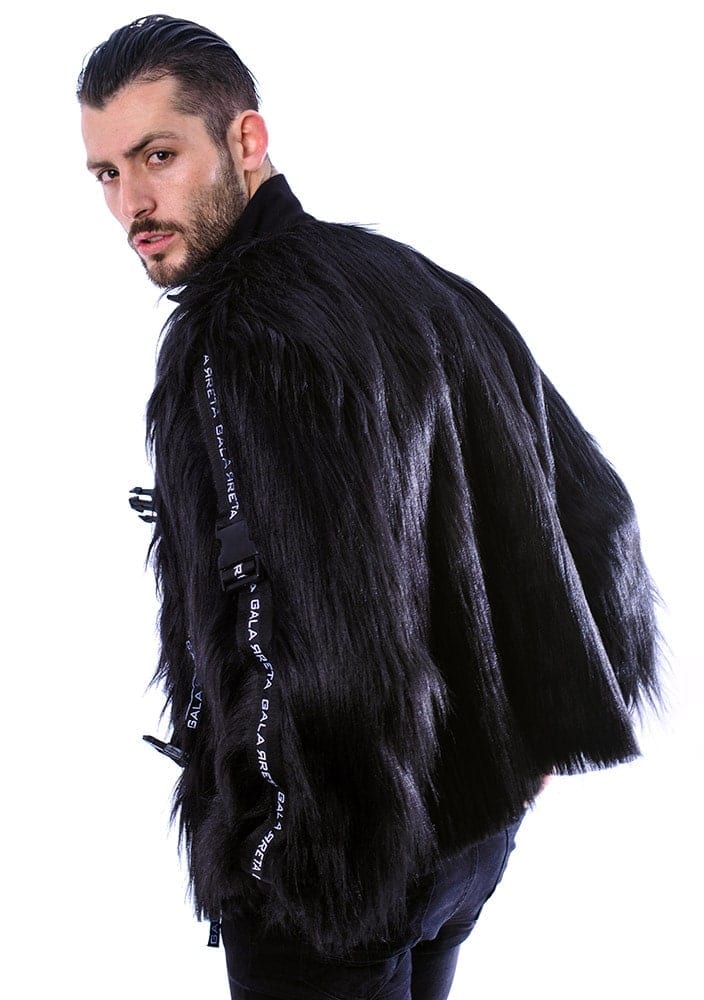 BLACK FUR BOMBER JACKET
450$