OUR  NEW  COLLECTION  IS  OUT NOW!
An exclusive combination of harnesses and tops and both for daily use and for witty nights out. A collection were red, black and white prevail.
INFERNO is made up of two sections. One includes a more exclusive touch, where items can also be used as complements for other of our products, such as the different types of harnesses. The other section is more of daily use, where we included shirts, polos, and crop-tops.
With our new collection, we included new fearless products you can wear to 'rock it' at the next we party. If you want to stand out and have the most trendy look, you need to add some of our items to your wishlist.
The designer, Ruben Galarreta, has been influenced by the most important parties of the year such as the Madrid Wolrdpride, the Winter Party or the Together Festival. Each and every product of this collection can be worn at all these different cities, where you will be the king of the party.
You have many options to choose from, combining each item with the style that best fits your own. The three colors of the collection makes it easier for you to blend in with the new products. Red, black and white are the three vital colors, symbolizing the colors of life, light, and shadow. These three symbols are connected to human emotion, which is what we tried to transmit.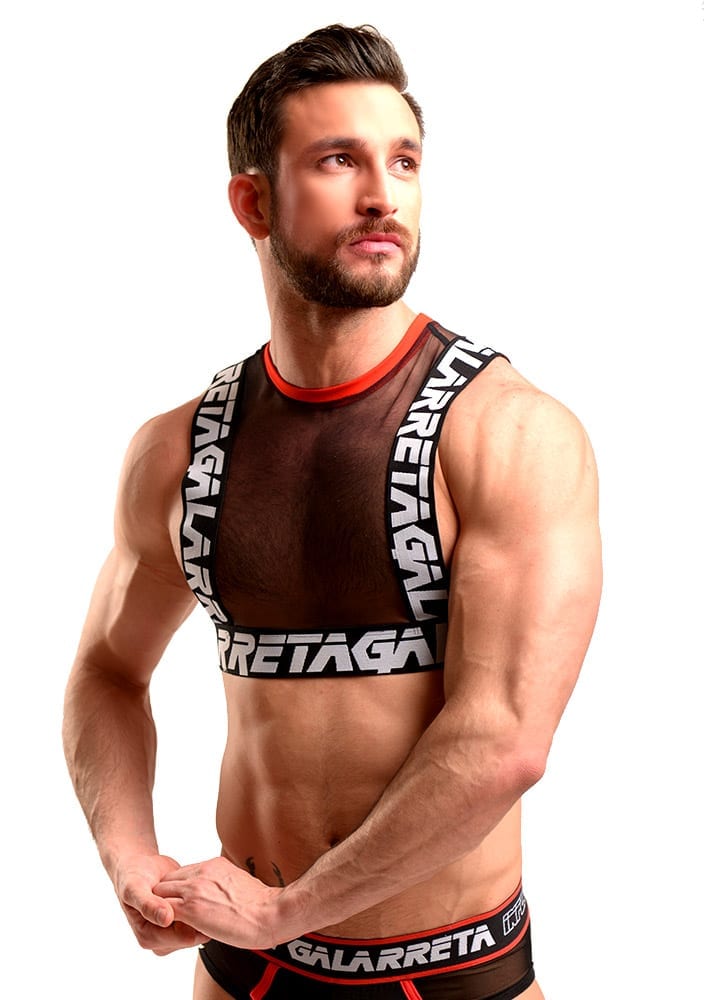 The latest harness of the new inferno line, another different and more avant-garde accessory from the collection.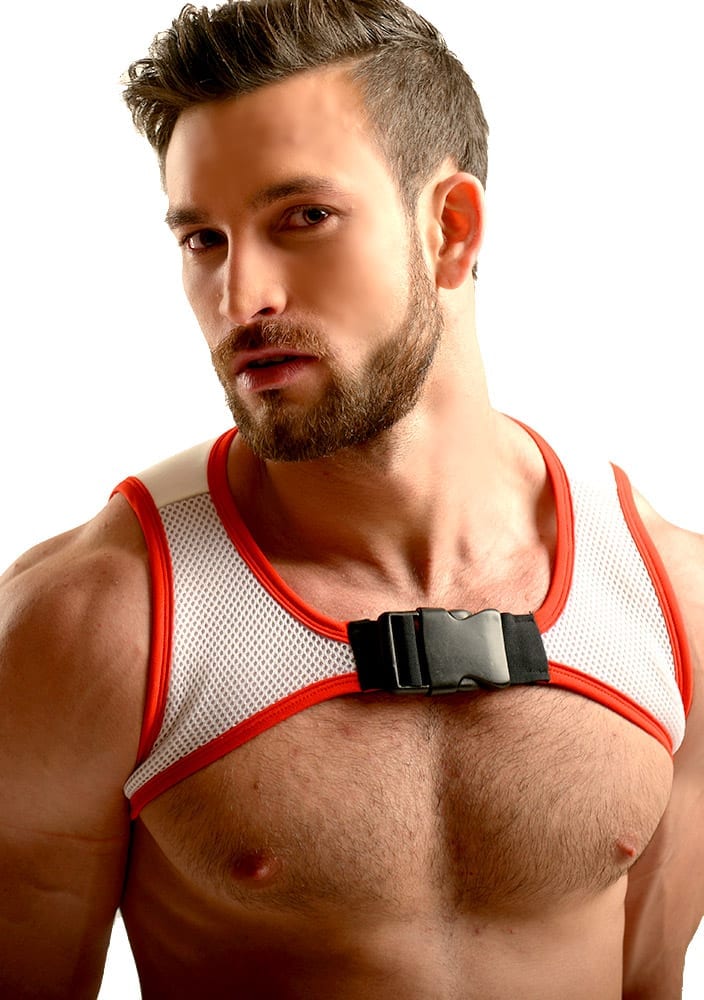 Raphael is our new holy white stretchable harness with red rib details around it
INFERNO is created to be able to fit all body sizes, as we chose different stretchable materials to that purpose. The new types of harnesses include legging, leg and chest harnesses, which fit all styles to be worn underneath or over your own clothes.
Stay tuned! This is just a preview… you cannot miss what we are about to offer.
You can find out more by visiting our webpage, www.rubengalarreta.com
SHOP NOW