Created and written by the Galarreta team, 'Canela en Rama' is a photo novel in which its readers are the ones that decide the future of the characters. Following the innovative style of the brand, Rubén Galarreta presents a story about a group of friends that live in the centre of Madrid in two neighbouring apartments. Through instagram stories each saturday evening the brand publishes a new chapter that revolves around 5 main characters and their whatsapp chats, throughout which the plot progresses.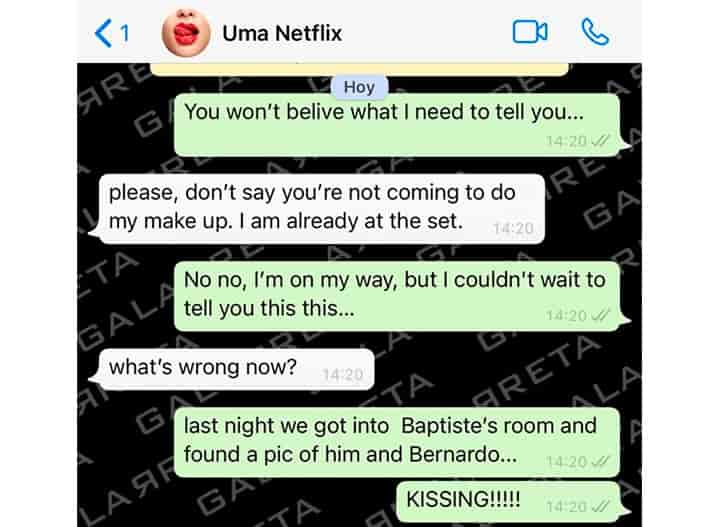 These 5 characters include Rigo, a sensitive, and inclined to fall in love make-up artist. Rigo is a very close friend and colleague of Uma, an Australian actress that has been living in Madrid for several years. At the same time Uma is Earrings' flatmate, an extrovert and sexually active man. He works at "Canela en Rama" the fictional club that gives the photo novel its title.
Rigo shares a flat  with Nestor, a Greek guy, passionate about sport and  healthy lifestyle. Both of them start living with Baptiste, their new flatmate. He is a French erasmus student, who from the very beginning is very interested in renting the spare room in the apartment.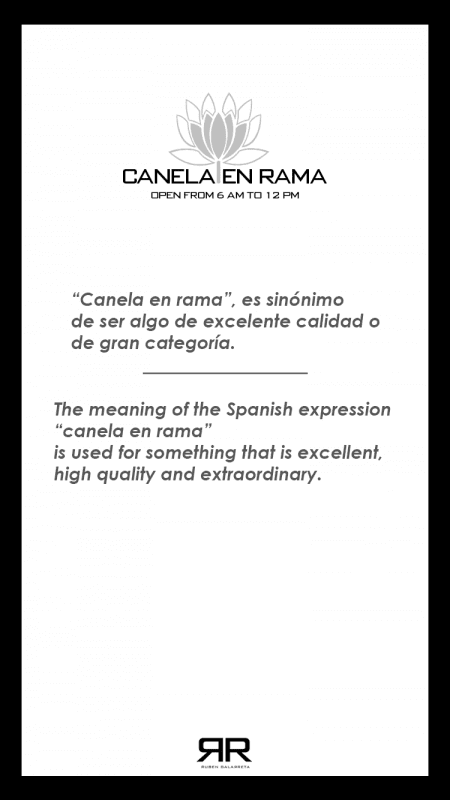 The first chapter starts with the disappearance of Bernardo Alba, Rigo and Nestor's previous flatmate. After being a month without receiving any news from him, and knowing that that is a very common feature of his behaviour, they decide to rent his room. It is at this very moment when Baptiste is introduced in the plot, and how our characters will progressively discover new clues about their missing flatmate.
As soon as Baptiste moves to the flat, Rigo starts falling in love with him, who at the same time is flirting with Earrings. However, this will be stained by Uma's warnings, who soon realizes that Baptiste is hiding something.
Parallel to this, They find a missing note on the street about Bernardo with a phone number written on it. Soon they decide to call, and to their surprise they realize that it is Baptiste's number. This leads Rigo and Nestor to search Baptiste's room. They do not need much time to find a photo of the French student kissing Bernardo in Barcelona, probably during a trip he made with earrings one year ago.
When they find out about all this, Uma soon asks for an explanation, she wants to know if Earring met Baptiste during that trip. Earrings does not give a lot of details in his answer, however he makes clear that Baptiste is not new to his life.
If you want to know what happens next, follow this captivating story on our instagram profile, where you can find all the previous chapters. See you next saturday with more clues about this mysterious and thrilling  plot.
[/col]
subscribe to our newsletter

subscribe now