Who would has told us that a global pandemic was going to come into our lives and we were going to screw up all the plans with friends, the no control nights and our dates with the hotties from Grindr? Being locked up at home for months and months has affected us in different ways. We distinguish two types of people in quarantine: those who woke up every day wanting to exercise so they didn´t lose the habit of training and staying in shape, and those who had enough energy to raise their arms and reach the remote control to change the channel.
But there's something that each and every one of us has done in confinement, it is to think about the past and the good times we have experienced. We don't know about you, but we started thinking about our childhood and longing for those times when everything was easy and happy, when our only concern was to get home after a super boring day at school and pick up our preferred toys and start creating fantastic stories.
That's why we want to present you our new 90 CLUB KID COLLECTION, which is born from that nostalgia that all of us experience. It is a set of limited edition t-shirts in which our favorite characters from the past are reimagined in the purest Galarreta style.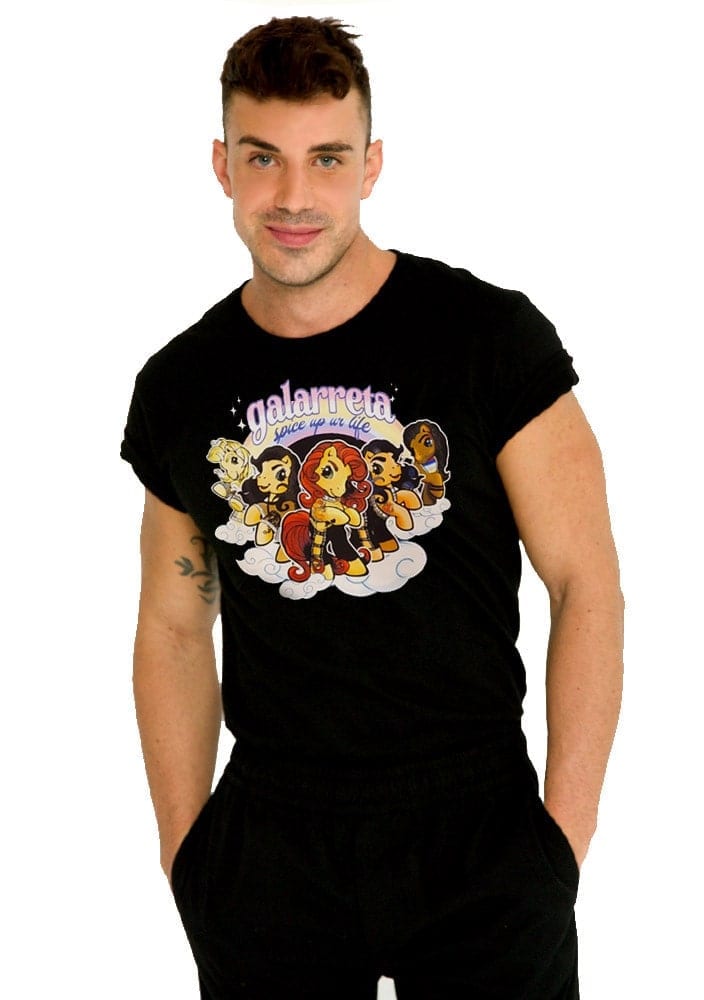 These wild ponies dressed in iconic Galarreta clothes are in the clouds representing their motto "Spice up your life" crowned by a rainbow.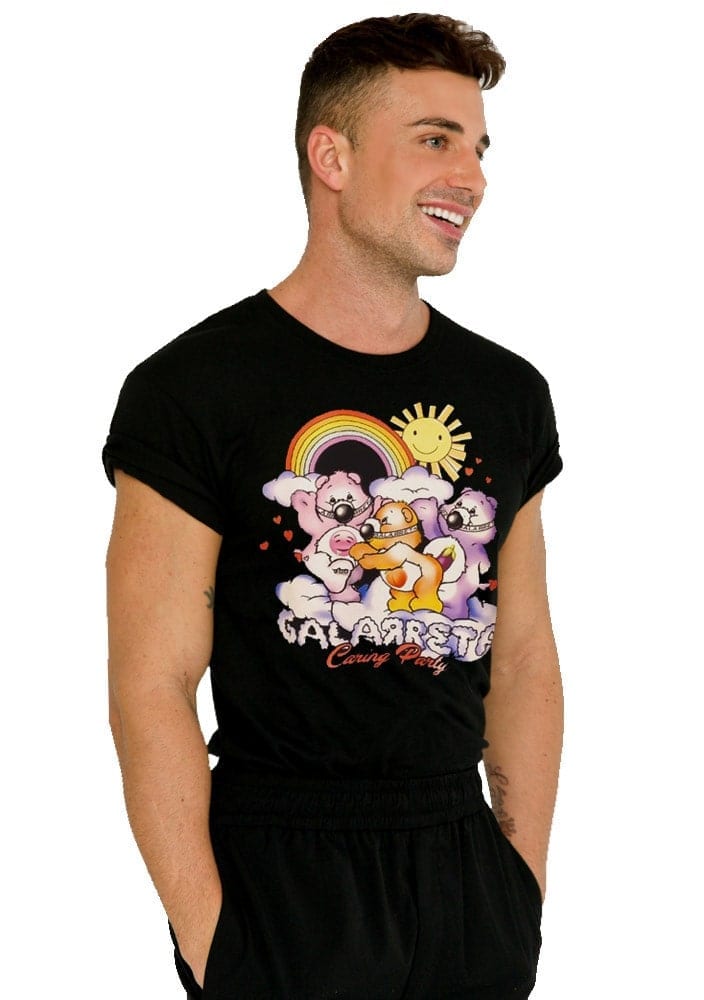 In this cute tee there are three colored bears dressed by Rubén Galarreta giving each other love at a cotton cloud party.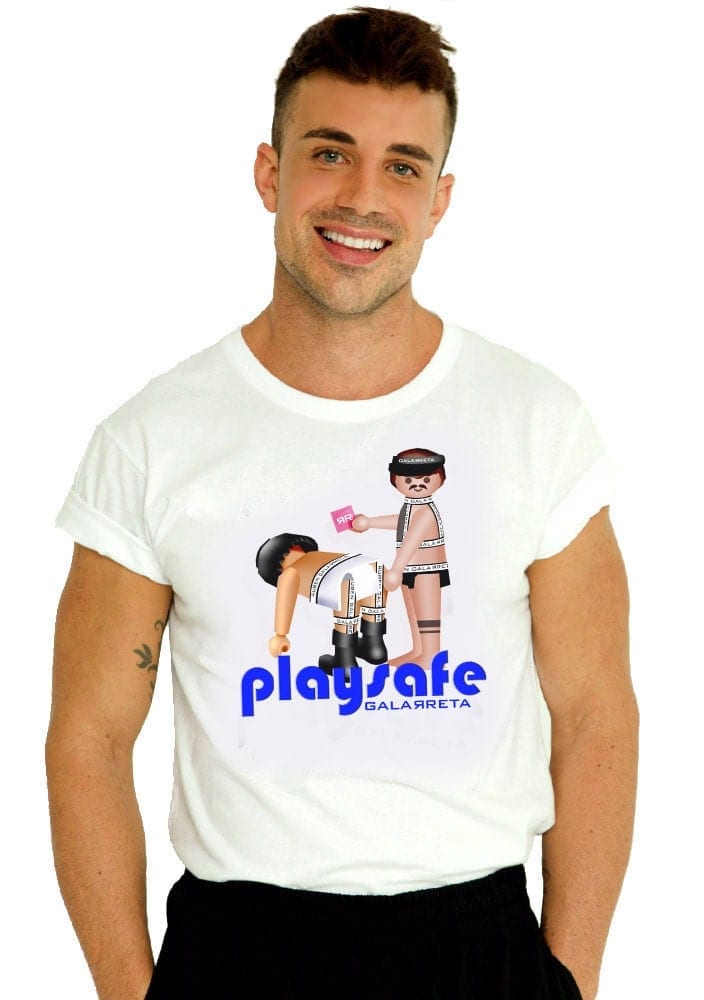 The dolls in this tee are the typical folding figures from the '90s dressed in the characteristic Galarreta fetish style.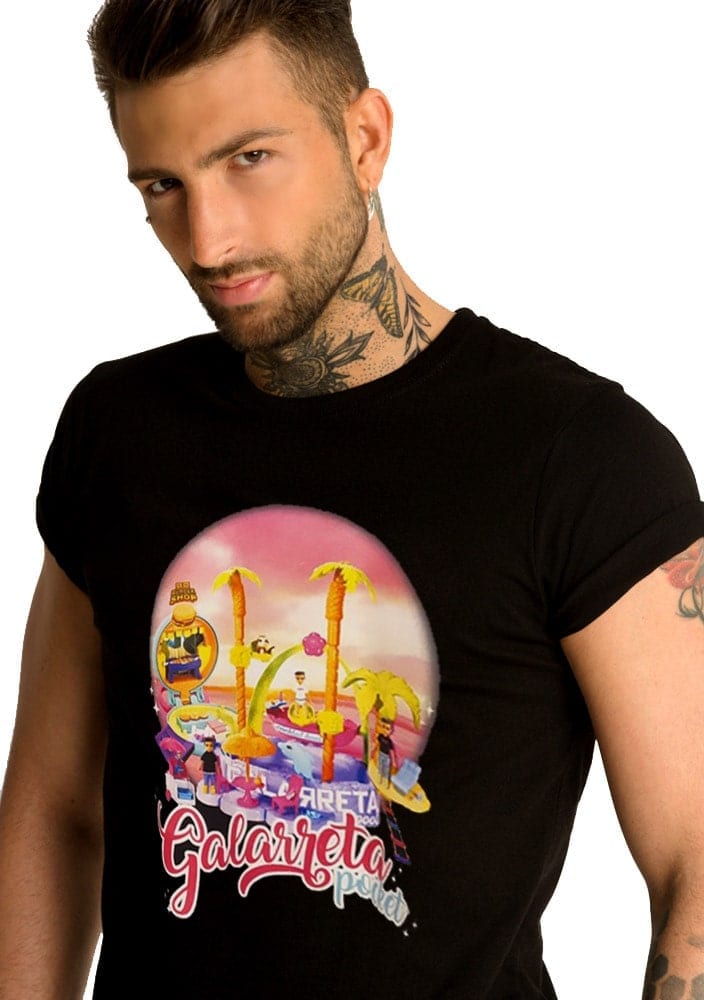 In this Galarreta universe three boys dressed by Rubén Galarreta are in a tropical environment with palm trees, sunsets, and of course cocktails… a paradise.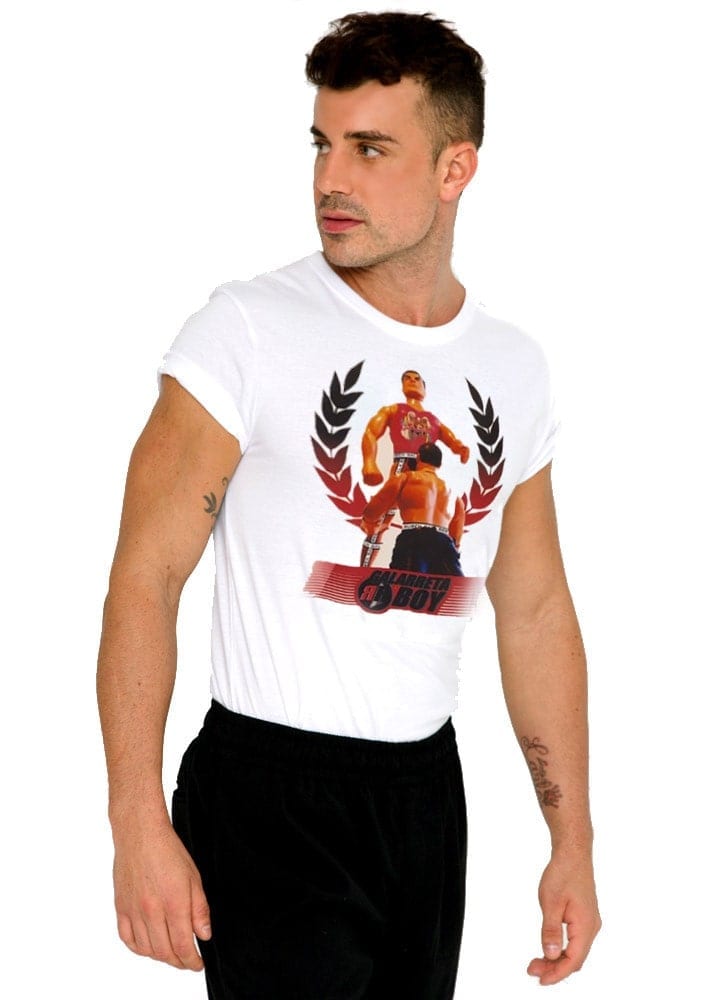 Two dolls dressed by the firm, one of them standing while the other is placed on his knees investigating… you know.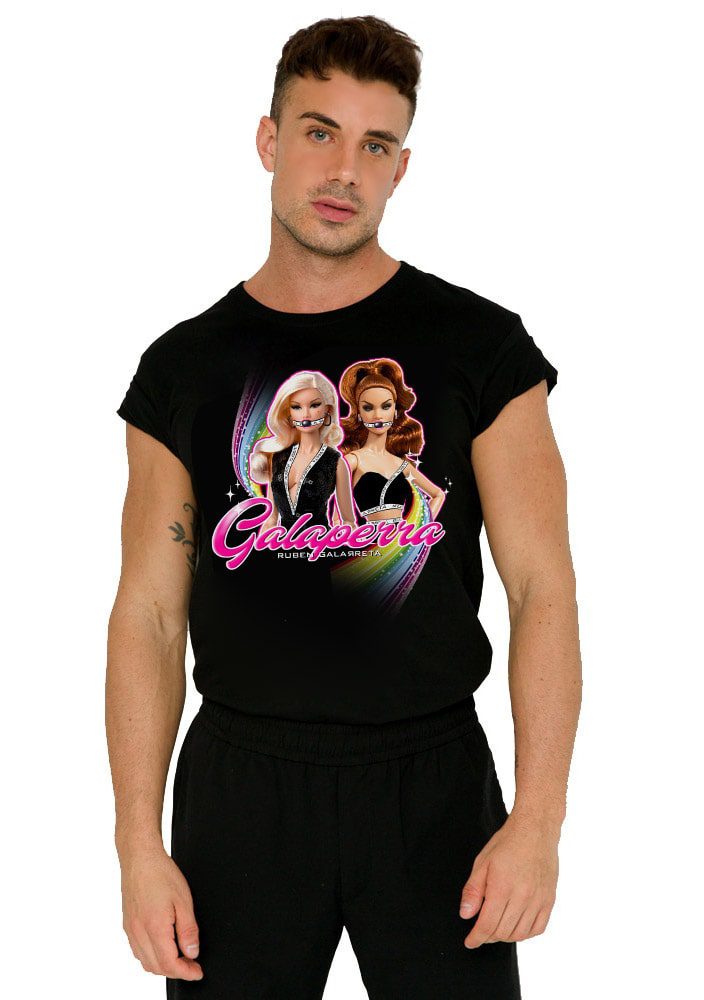 The Galaperras are two gagged sensual women, dressed with Galarreta clothes surrounded by a rainbow background.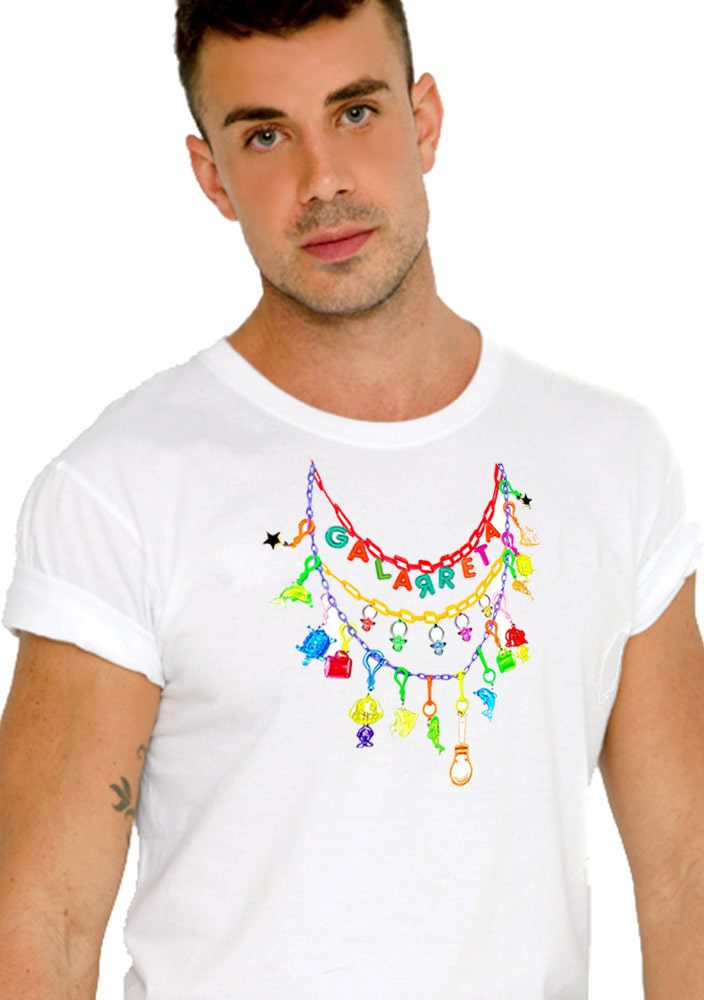 This large necklace has many pendants or charms representing pacifiers, stars, sea animals… and letters forming the word Galarreta.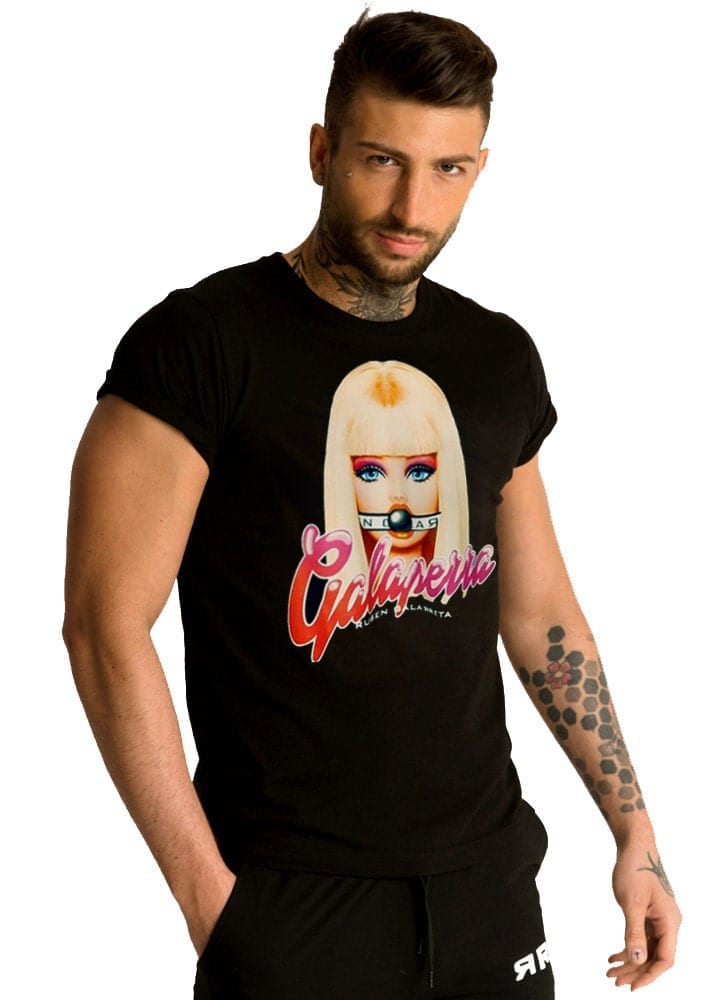 We know you adore this fetish-style gagged blond sexy girl with the Galaperra logo in bubblegum pink. She's finally back!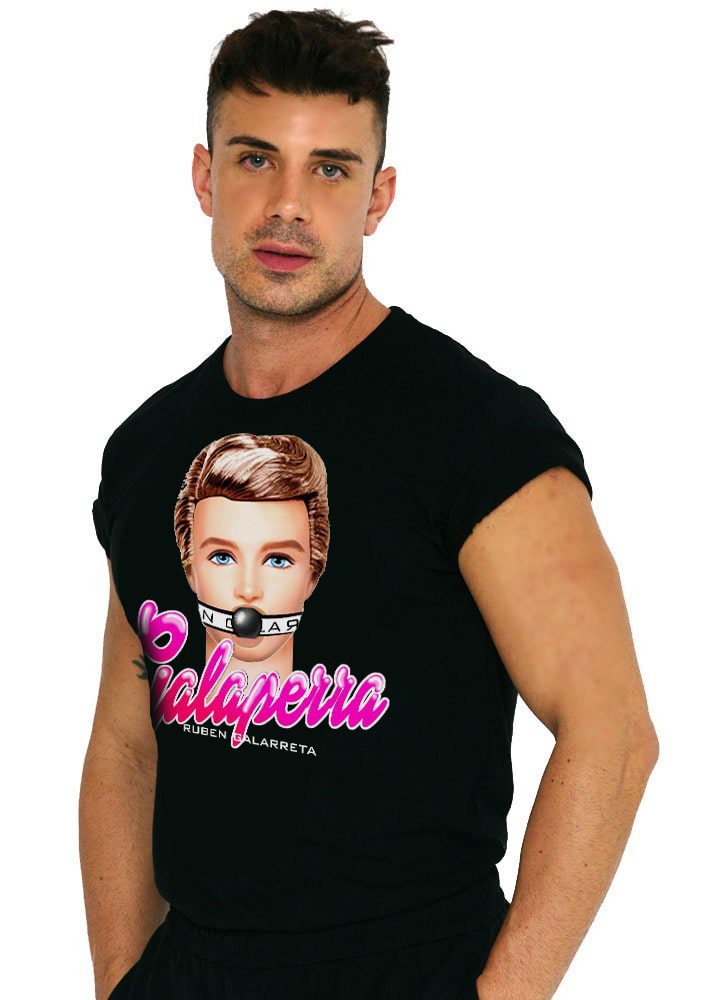 This fetish-style gagged blond hot boy with the Galaperra logo in bubblegum pink is back for this nostalgic collection.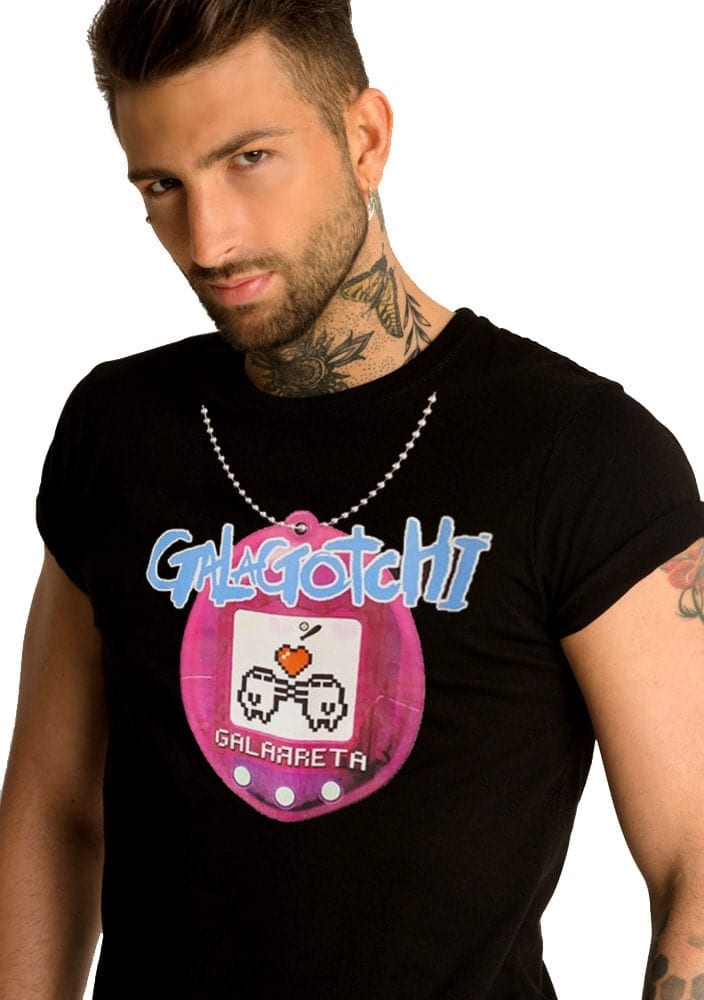 We all had this kind of pink egg-shaped pendant. Don't let these two virtual pets kissing each other die this time…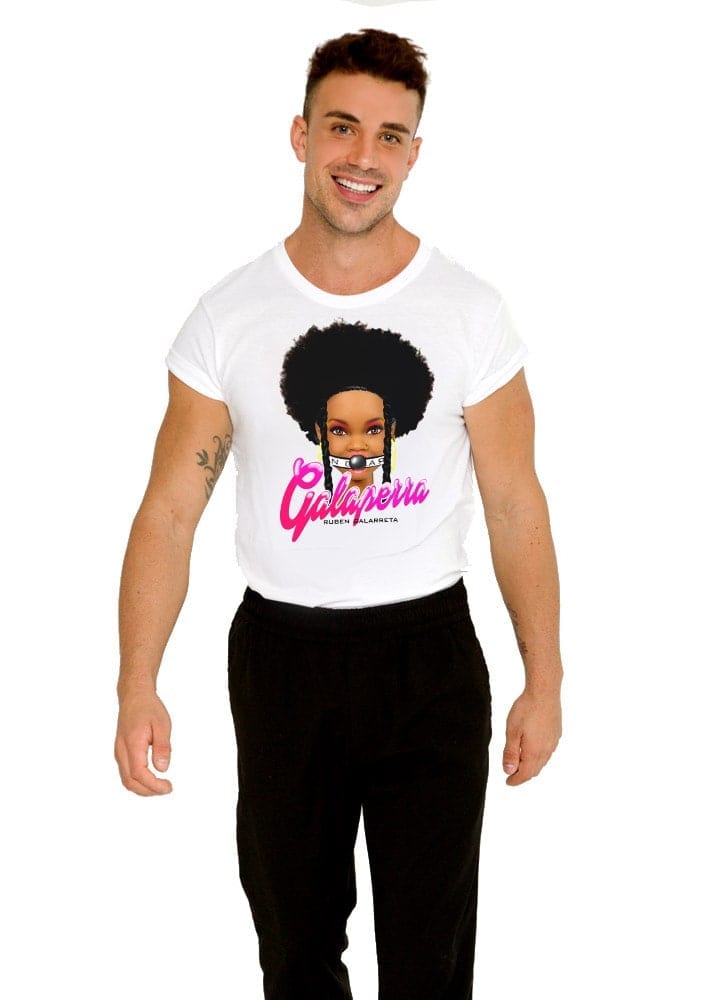 This black doll with amazing afro hair and a gag on her mouth is looking for trouble tonight.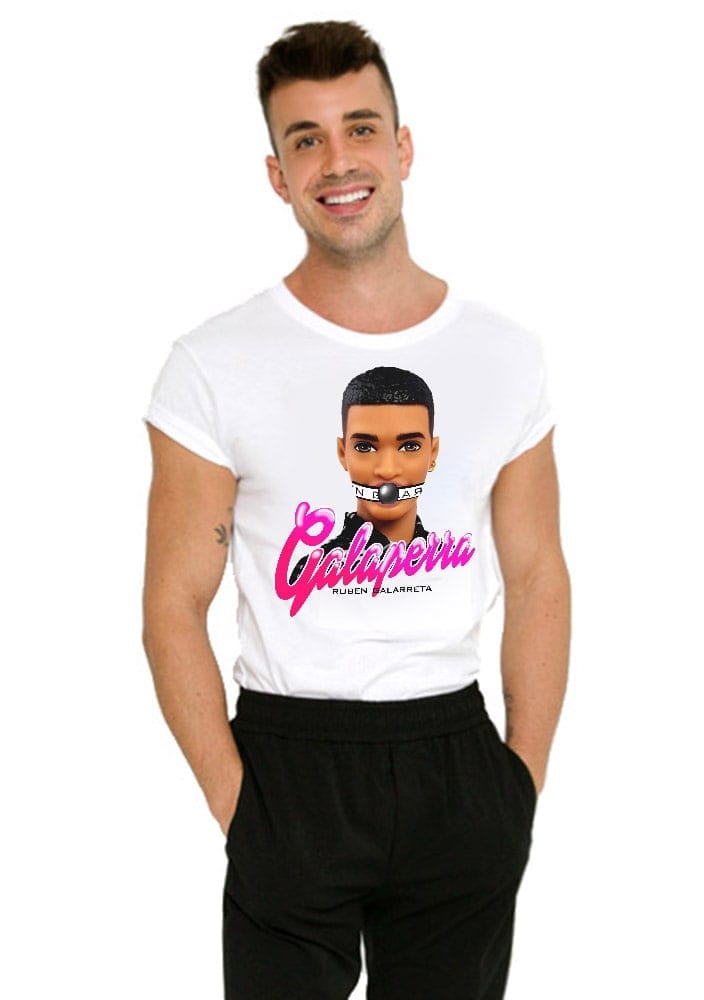 This black doll with a gag in the mouth on the purest Galarreta fetish style is ready for action.
We are sure that you'll fall in love with these exclusive and extravagant designs and they'll make you not pass unnoticed. Long live the 90's!
Thanks for reading, have a nice week.
subscribe to our newsletter

subscribe now