A DAY IN THE RACES
In this collection the designer incorporates a sporty-wear base with iconic elements from the Indian tradition. The prints include luscious red lips and golden jewels.
This represents the Maharanis, (queens of India), beautiful and powerful women that wear traditional jewels such as nose rings, tikkas, gold necklaces embellished with precious stones.
Ruben Galarreta wants to inspire you with a piece of tradition, reinventing it into a sporty high-end collection.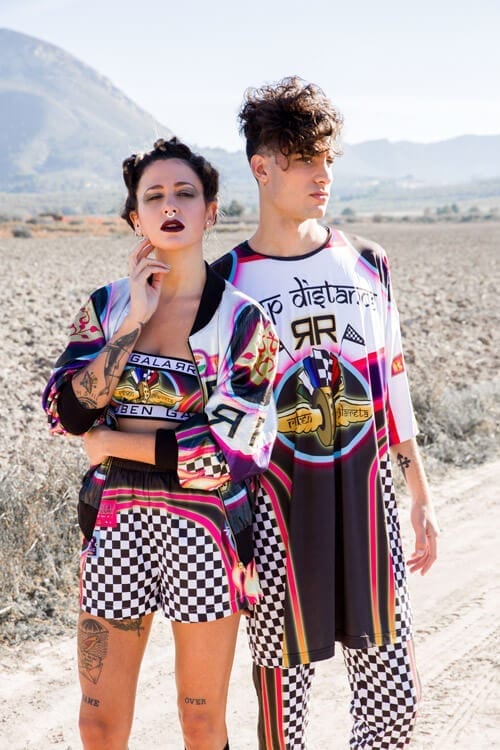 Harley bomber, bandeau and shorts /Harley oversize t-shirt and trackpants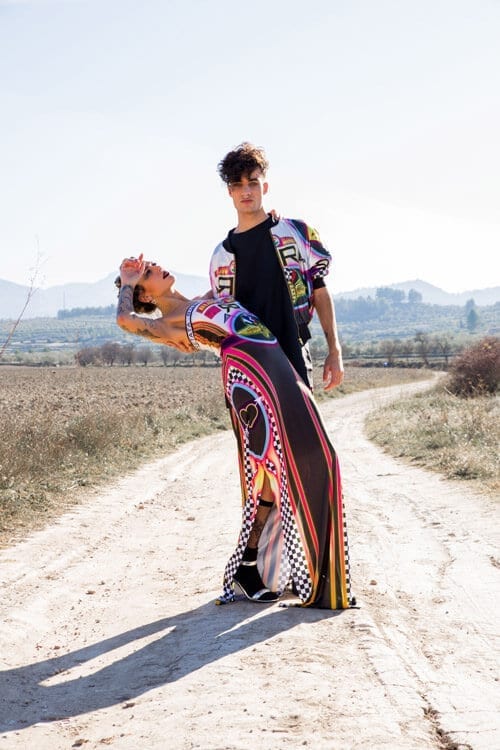 Harley dress, Harley bomber jacket and black t-shirt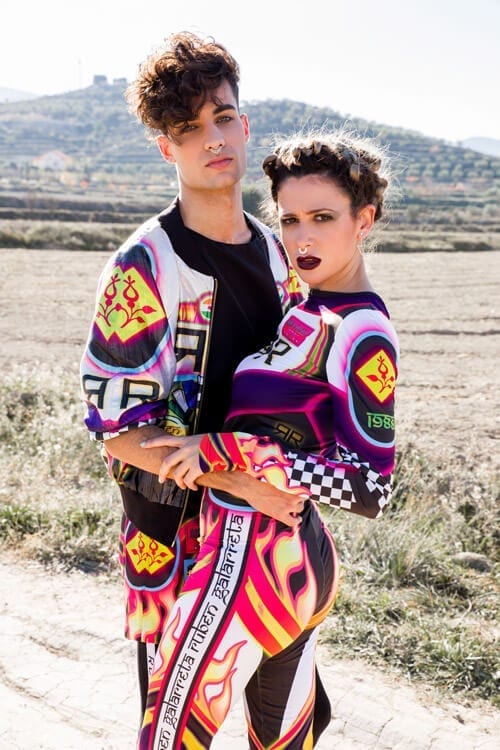 Harley bomber jacket , Black tee, Harley trackpants and Harley bodysuit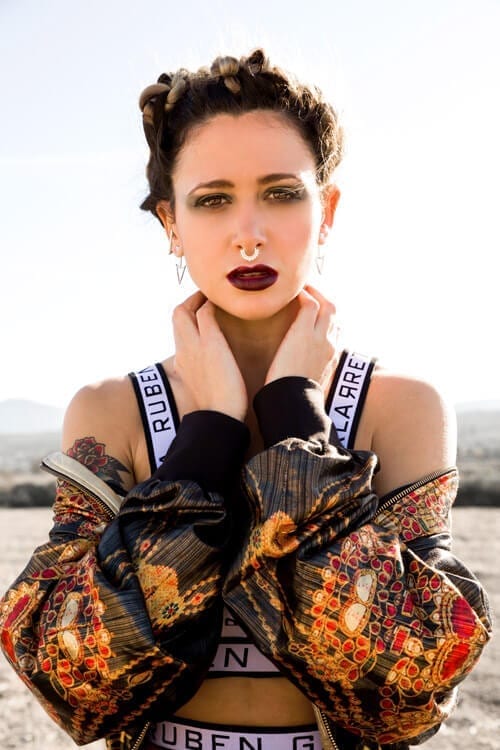 Maharani bomber jacket, Maharani bra and Maharani skirt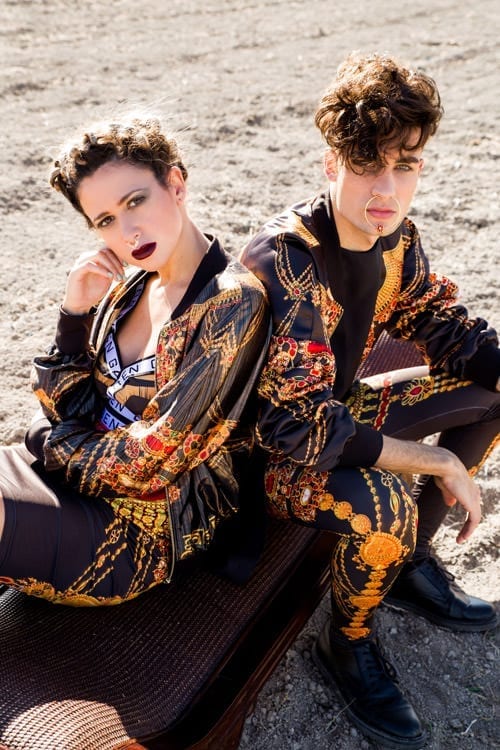 Maharani bomber jacket , Maharani bra, Maharani skirt, Maharani bomber and Maharani leggings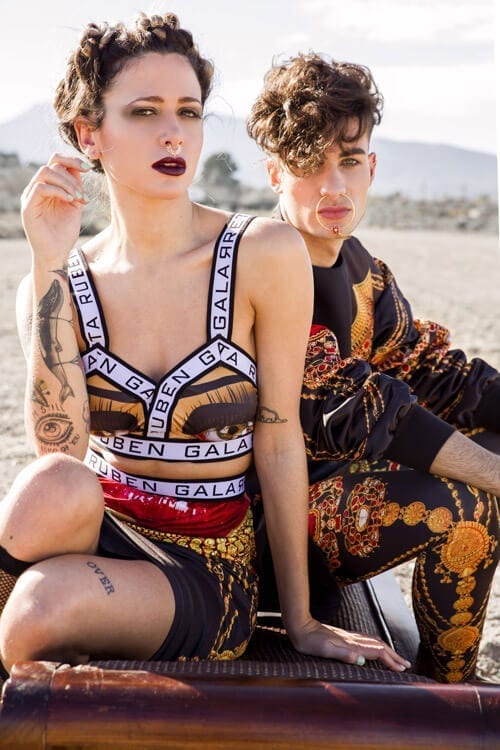 Maharani bomber jacket, bra, Maharani skirt /Maharani bomber jacket and Maharani leggings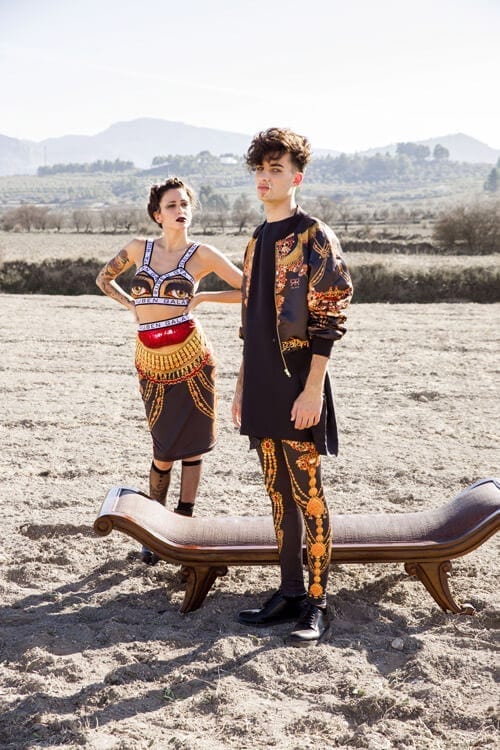 Maharani bomber jacket, Maharani bra, Maharani skirt / Maharani bomber and Maharani leggings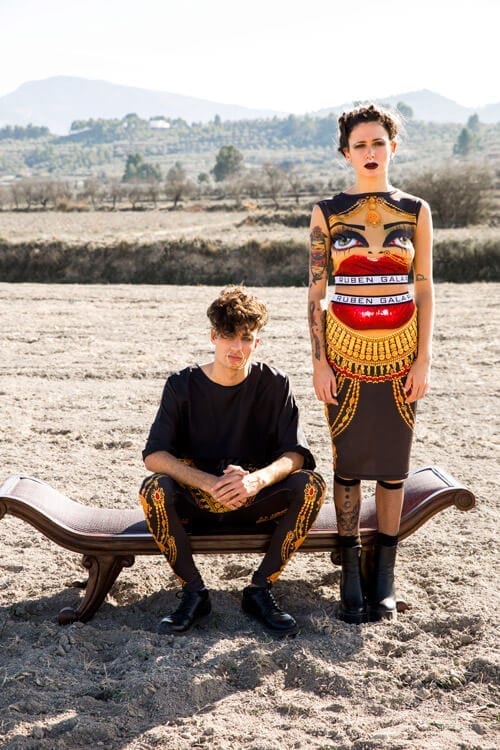 Black silk tee, Maharani leggings, Maharani crop top and Maharani skirt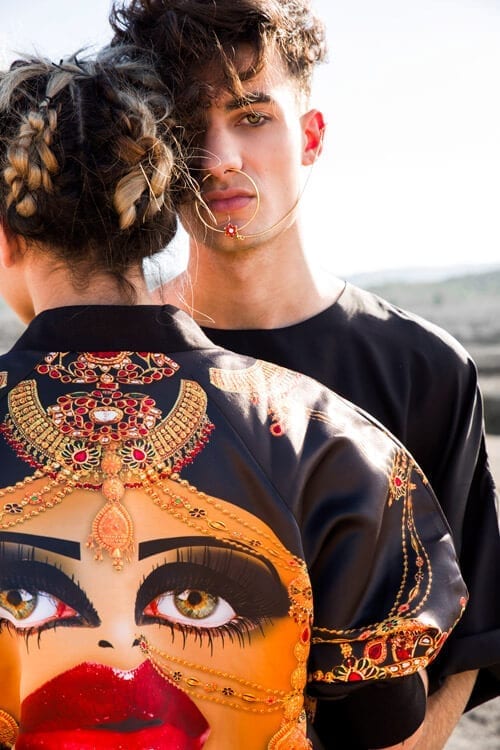 Maharani bomber jacket and Black silk t-shirt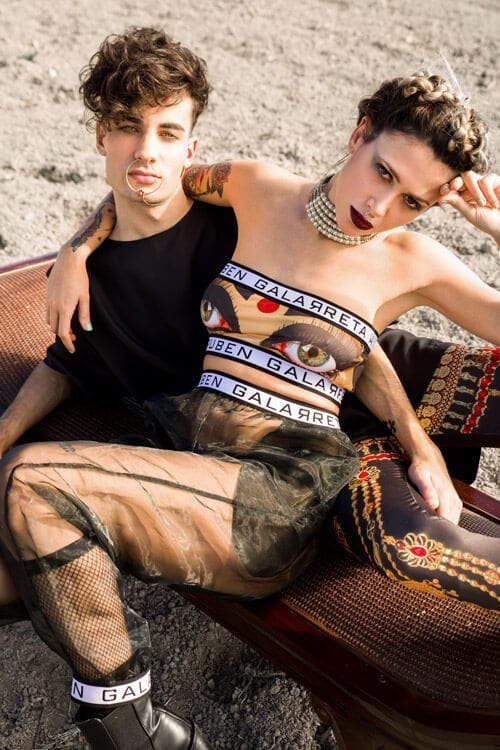 Black silk tee, Maharani leggings, Maharani bandeau and Transparent trackpants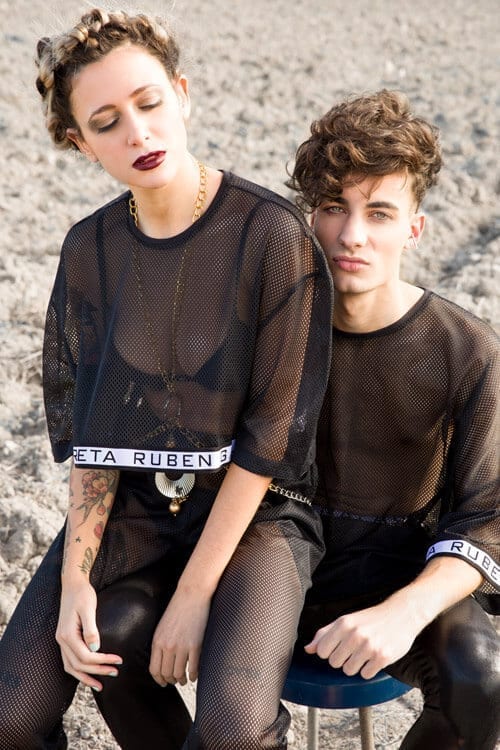 Black mesh crop top, Black mesh trackpants and Black mesh oversize t-shirt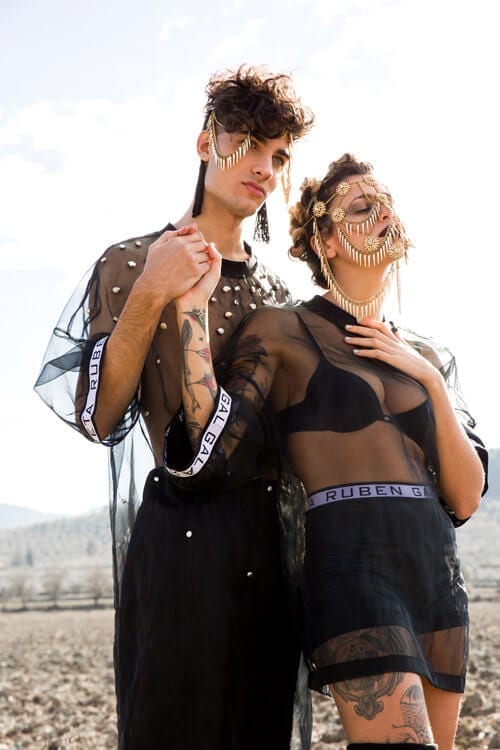 Transparent tunic, Transparent tee and black underwear